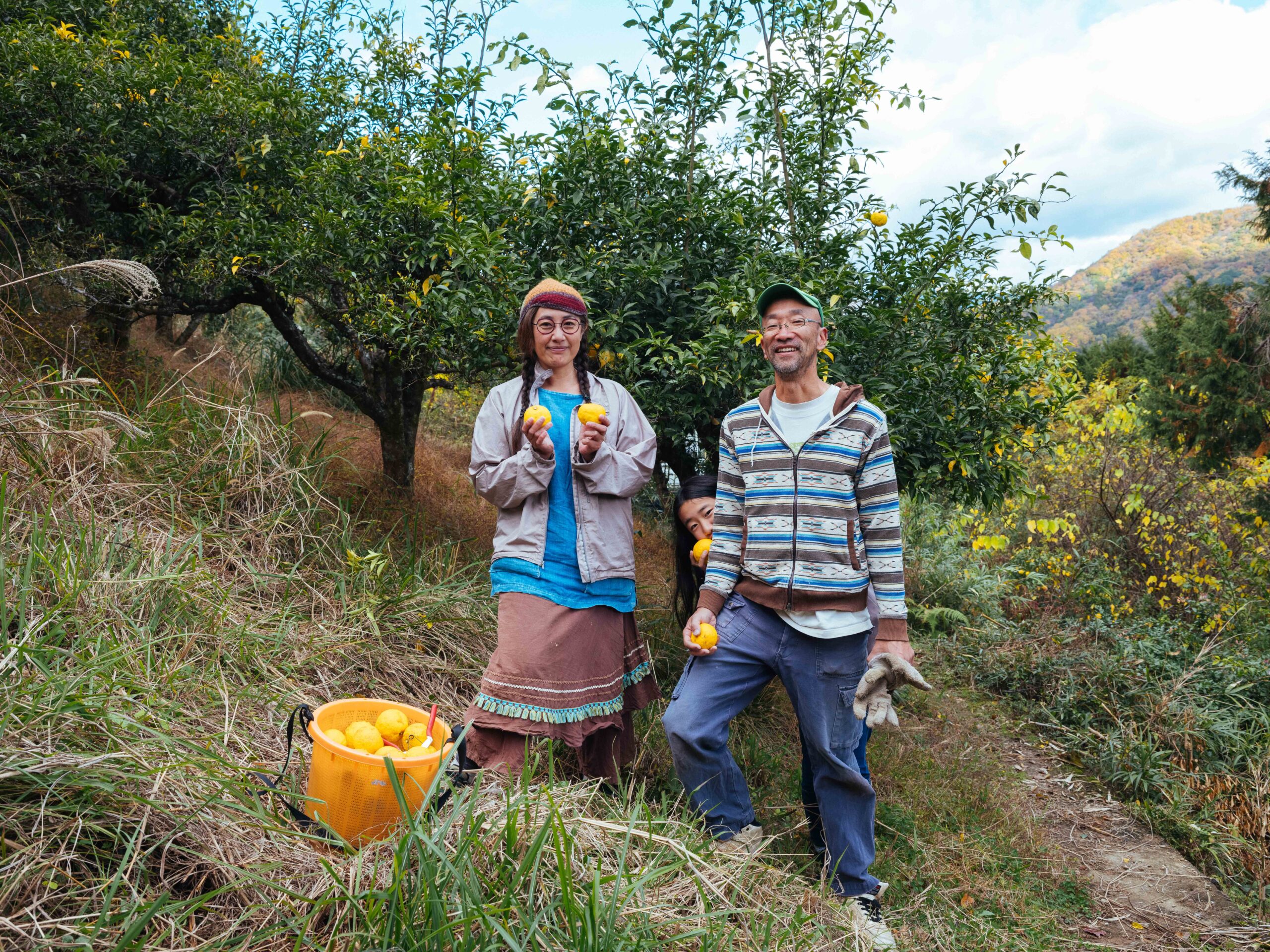 Cherish Nature's Blessings
Yumiko Adachi
(Farmer in Mima City)
In Tsurugi town, a yuzu (Citrus junos) field has been abandoned because of the aging of its owners.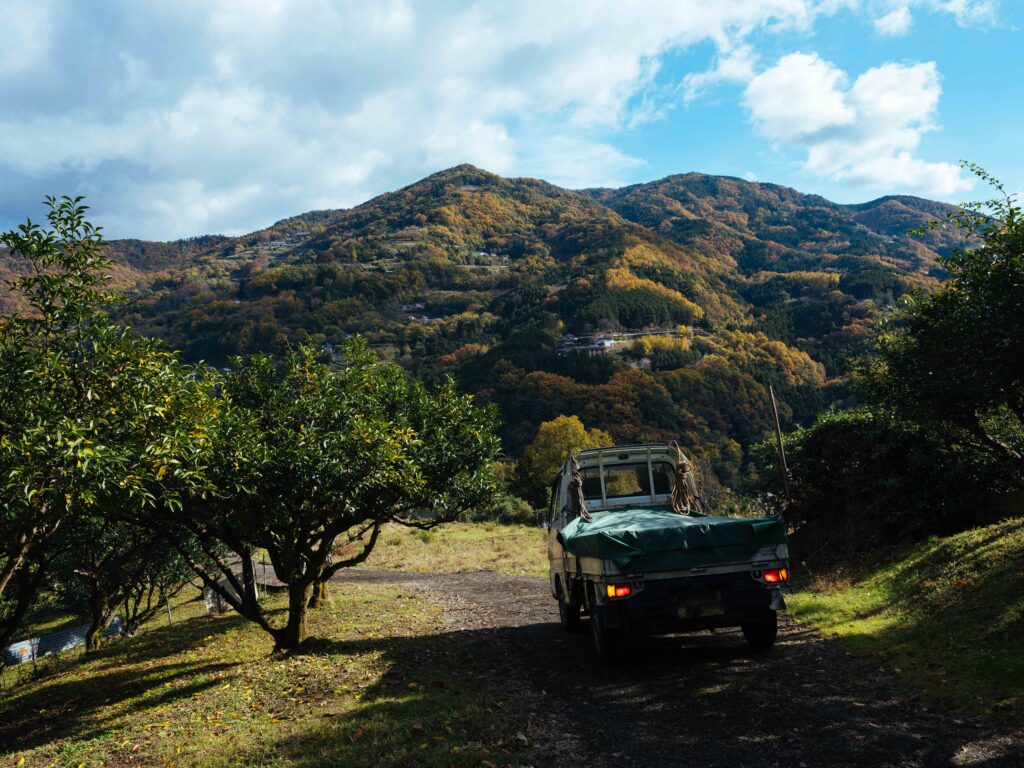 Yumiko Adachi and Masatsugu Adachi, who moved from Kyoto to Mima City in 2015, took over the farm and carefully cultivated yuzu.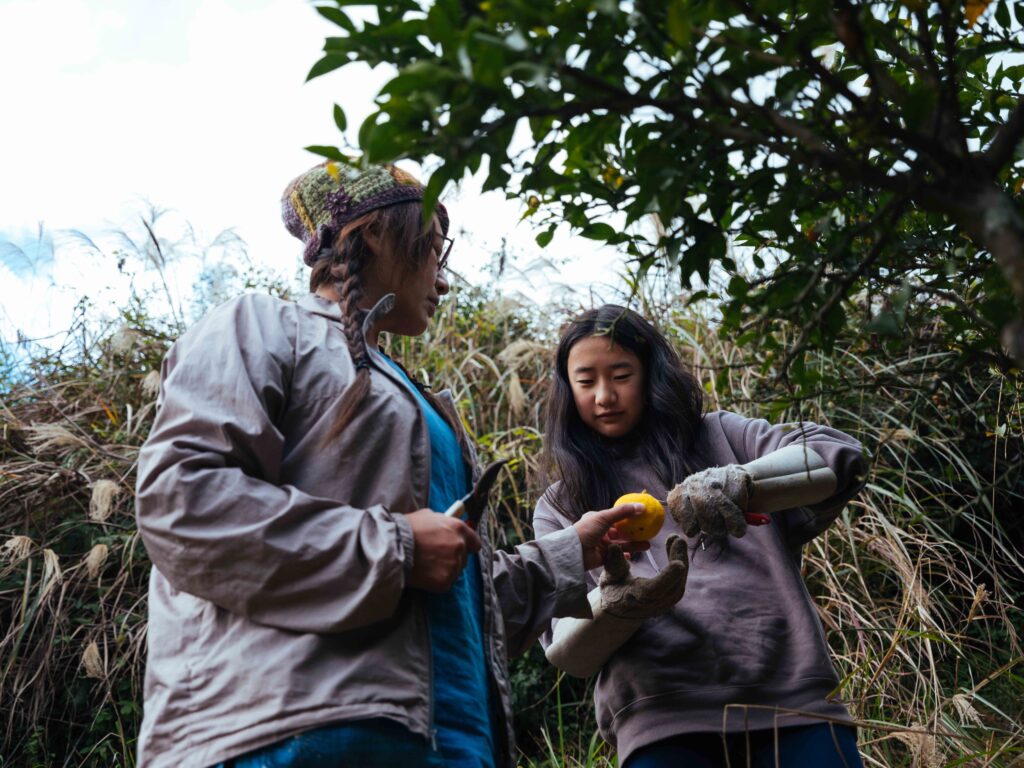 The Adachi family harvests yuzu. Their daughter Uta helped them avoid the large thorns of the trees. Fragrant yuzu is grown without pesticides or fertilizers in areas certified as Globally Important Agricultural Heritage Sites.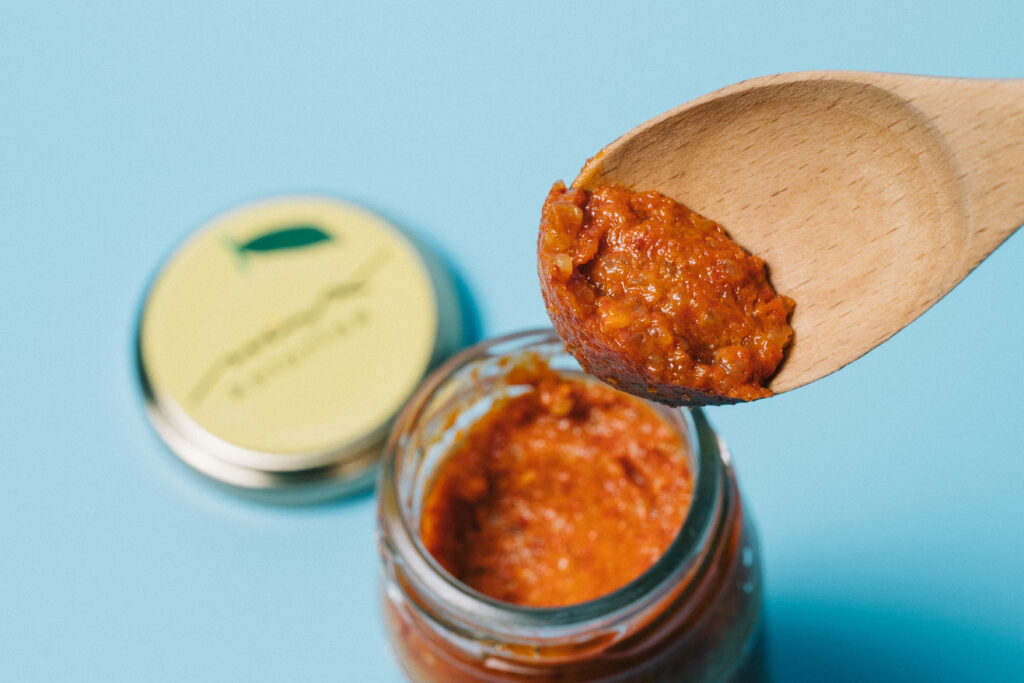 They produce several types of yuzu kosho (citrus chili paste). Making it with homemade malted rice gives it a gentle flavor and makes our bodies healthier. In addition, the product was additive-free. The layered yellow part is the yuzu paste, which gives off a sweet aroma when mixed, and it looks endearing and is a great gift.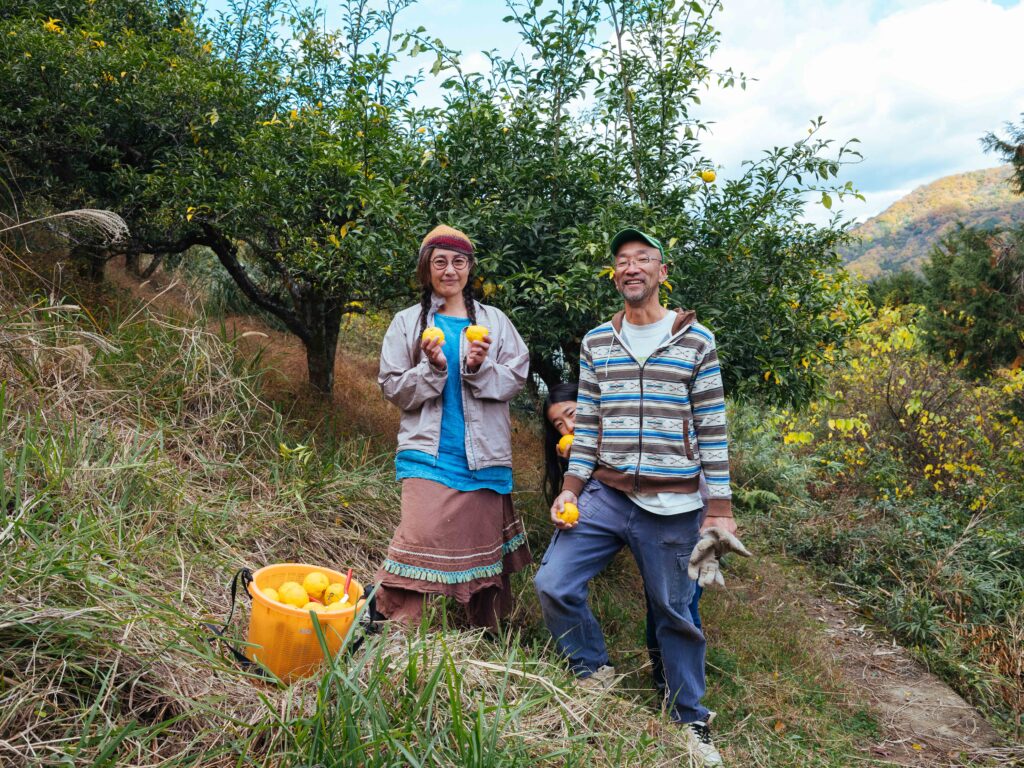 Along with yuzu kosho, the rice produced by Masatsugu is popular. Hand-planted, hand-harvested, sun-dried, and foot-pedal-threshed rice is produced using traditional methods. The rice, "Asahi No. 1," which is rare, has the taste of nostalgia and feels like relaxing your body. Rice can be grown without the use of pesticides or fertilizers. We hope that you will attempt this.