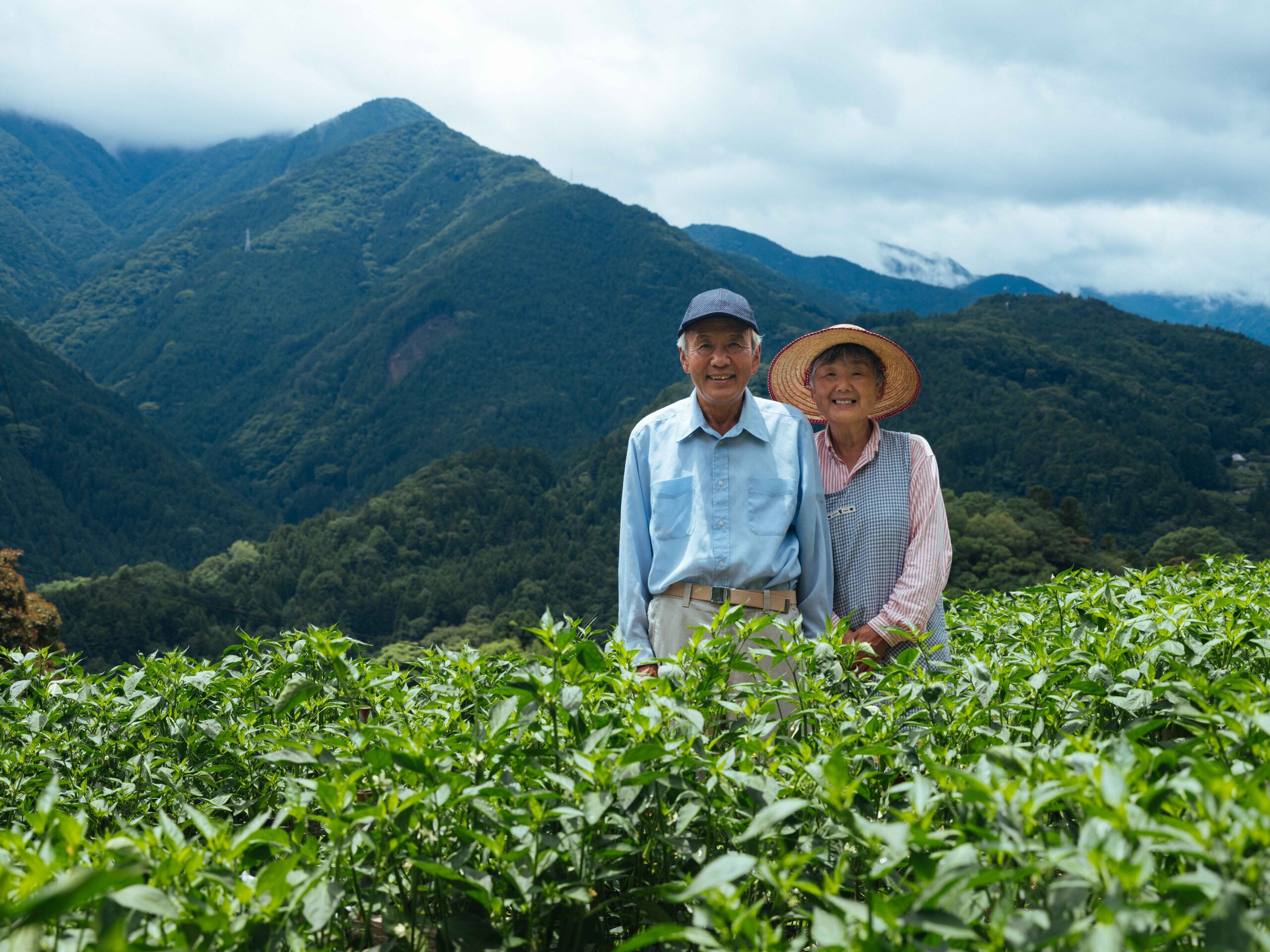 A Farm in the sky
Nishimura Farm is situated in Koyadaira, Mima City at the base of Mt. Tsurugi. This farm appears to be situated in a celestial or ethereal location. An indigenous chili pepper variety is cultivated using kaya straw as organic fertilizer. After harvesting, the chili peppers are dried and processed into powder form.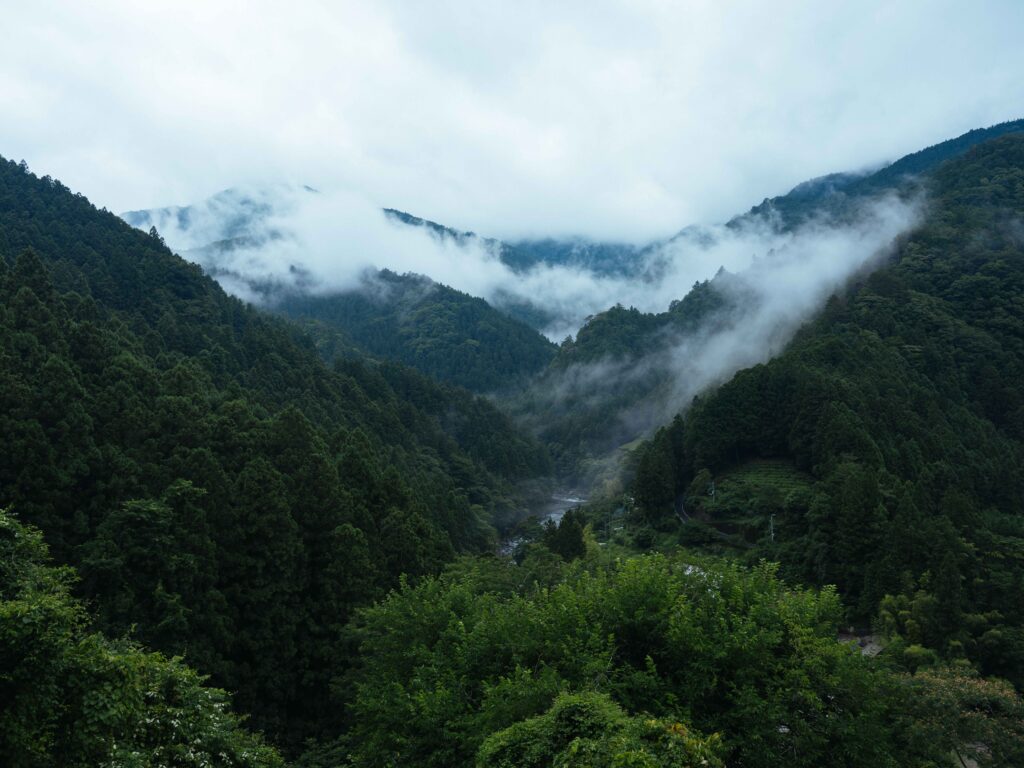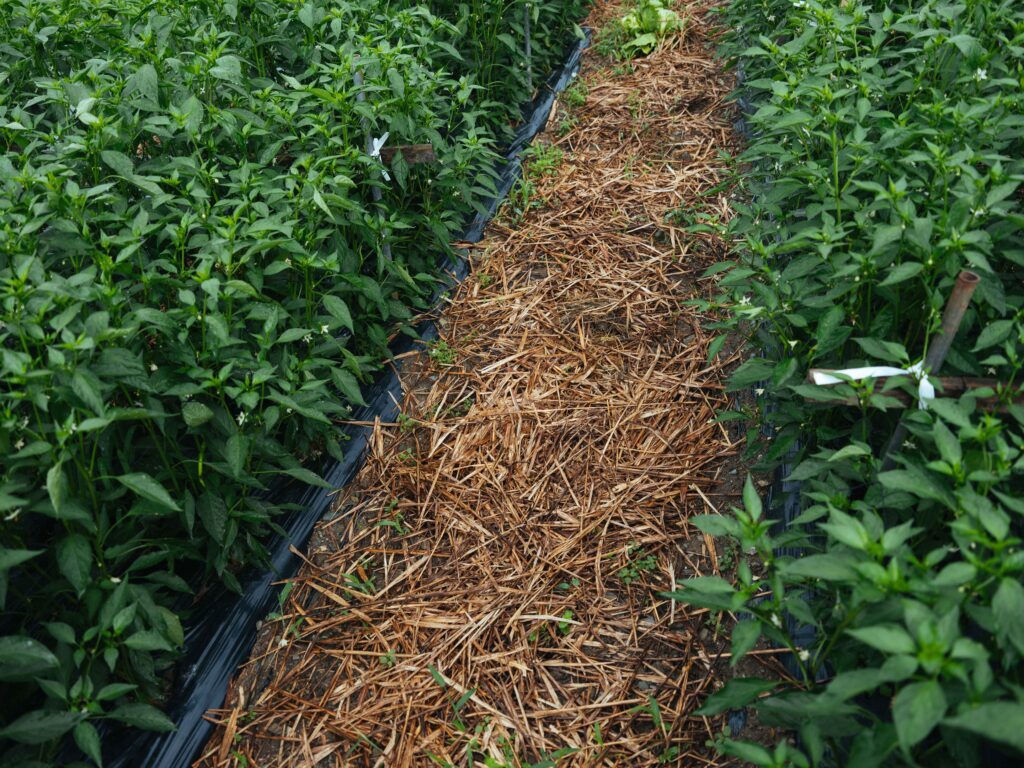 The product "Yama-no-Tongarashi" is available for purchase at both roadside stations and online stores. The chili pepper is aromatic and offers a unique combination of sweet and umami flavors with strong spiciness. The taste is so invigorating that many people repeatedly buy this product, saying, "We want to keep it on our tables."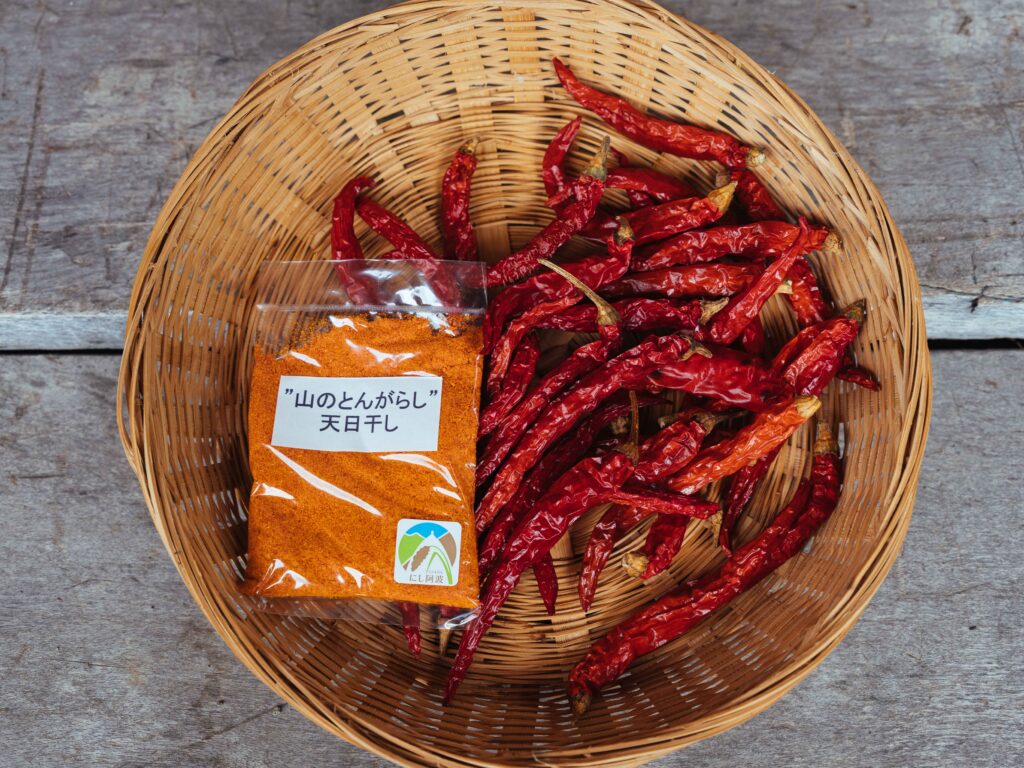 They also cultivate Zuiki, the taro stem. When dried, it turns slightly brown, concentrating on its umami and nutritional value. Fresh Zuiki is eaten in the summer, but it can also be dried and consumed throughout the year. It is a healthy food with low calorie, sugar, and mineral contents.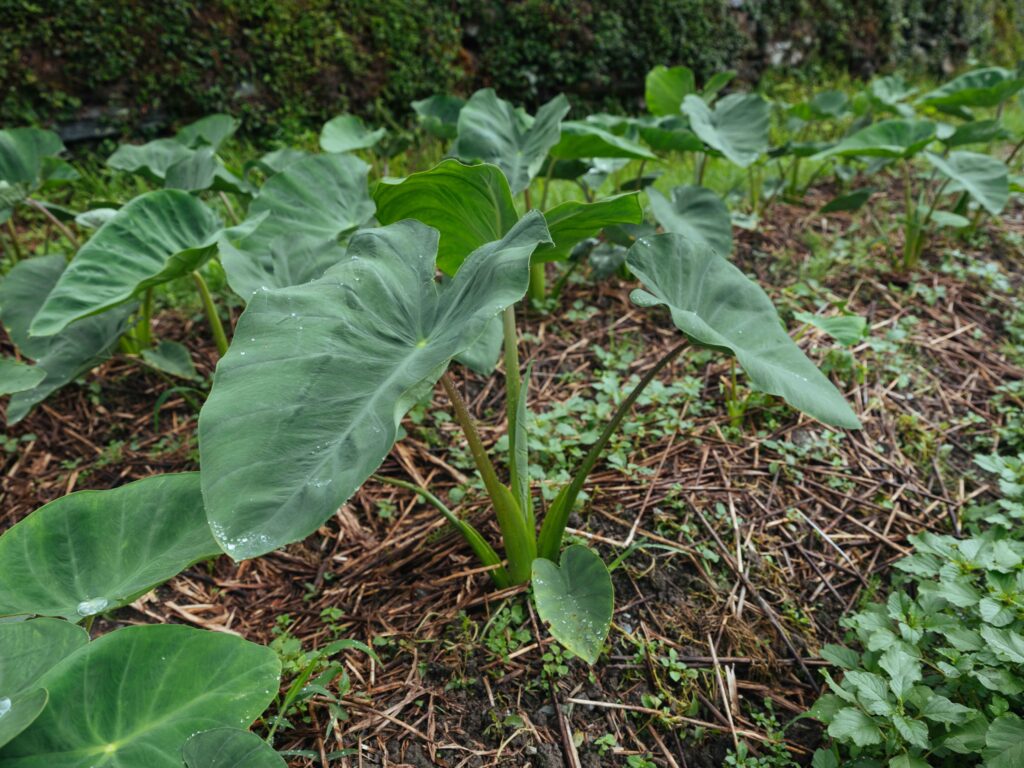 The dried product must be soaked before cooking. The unique taste and texture of Zuiki can be enjoyed in various preparations, such as simmered dishes, miso soup, and vinegared dishes. This region is also famous for yuzu citrus cultivation. This farm also cultivates citrus fruits.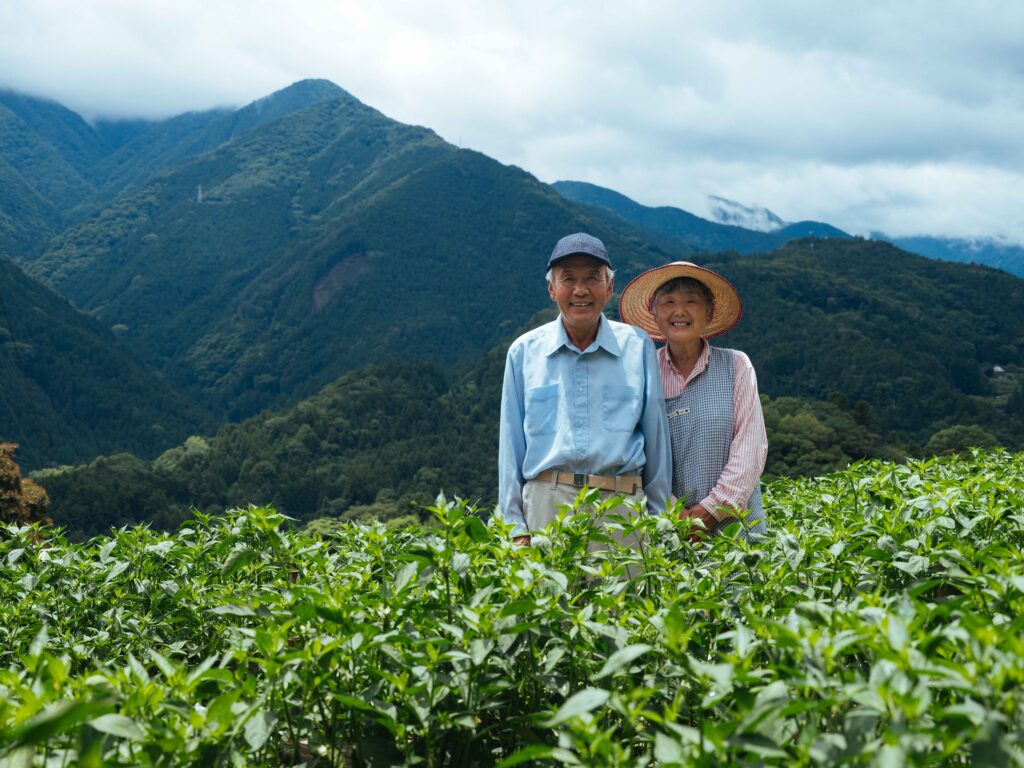 We hope that you feel the farmers' love.