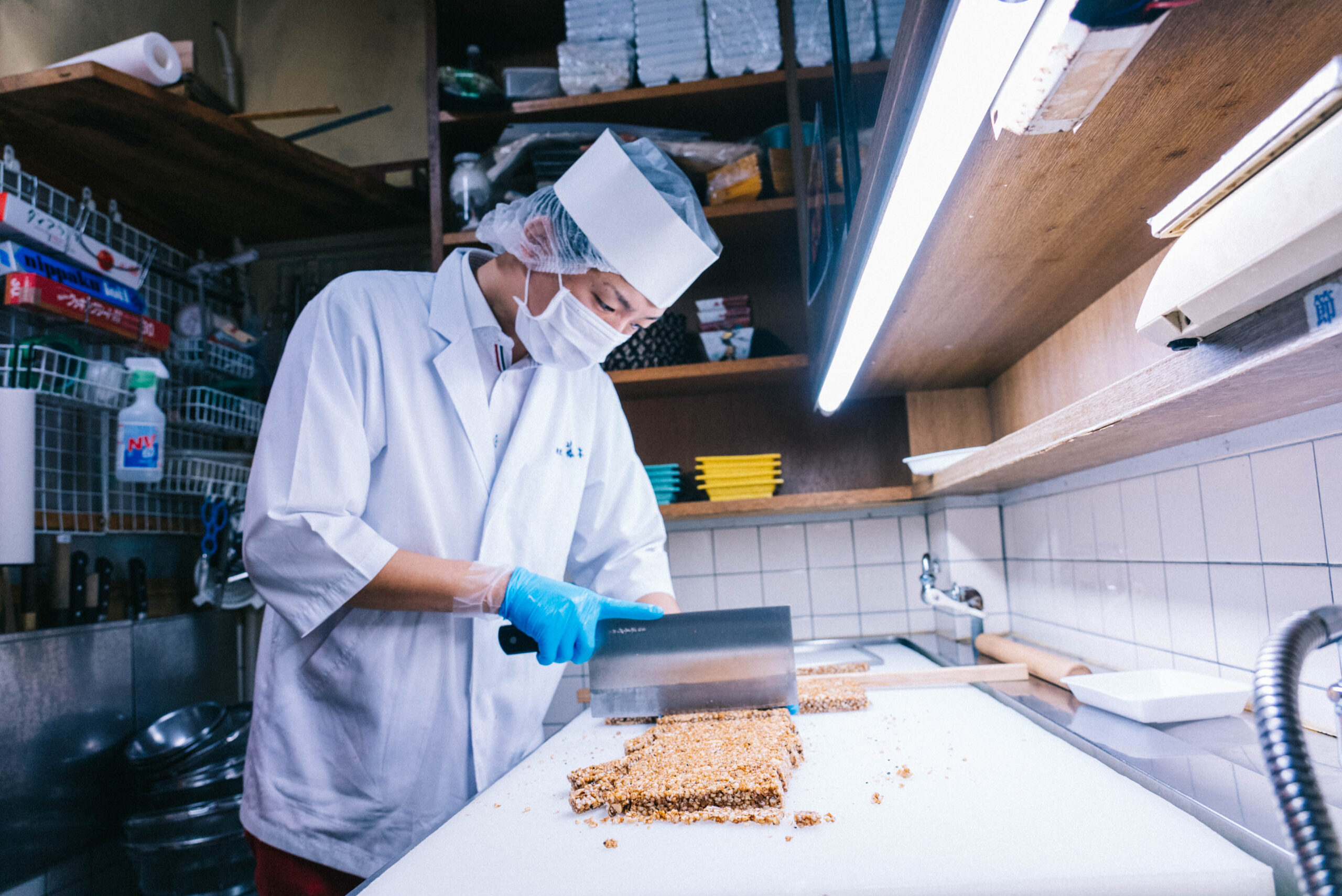 "Awa-Okoshi", a town revitalization using buckwheat rice
Mr.Shinya Fujimoto (Japanese Cuisine Ajisho Fujimoto)
(Higashi-Miyoshi town )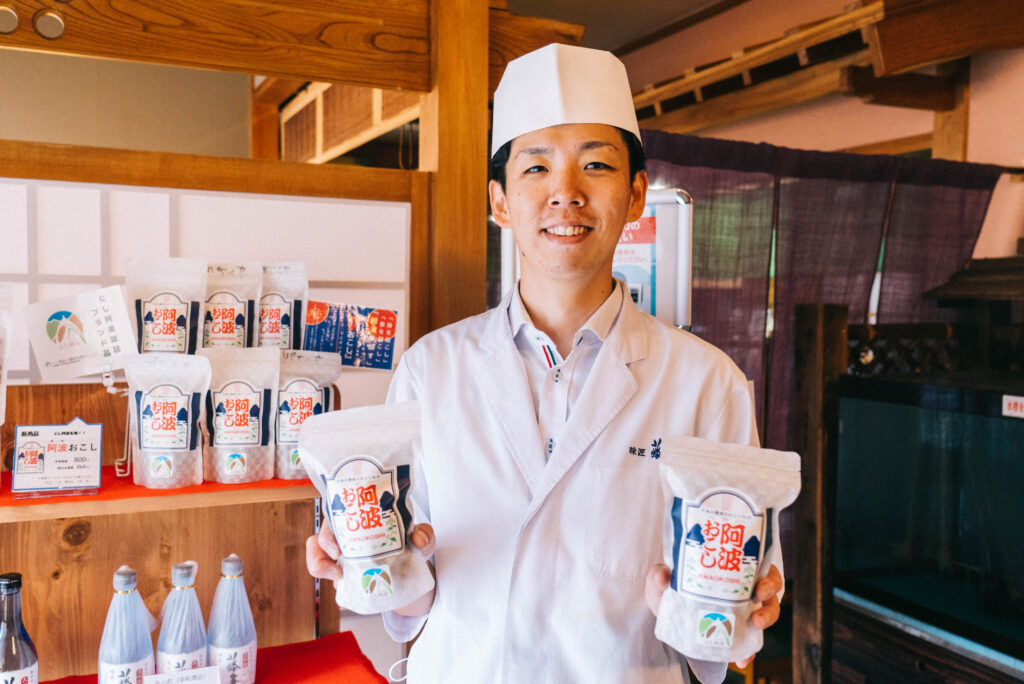 Mr.Shinya Fujimoto who is the head chef of Japanese Cuisine Ajisho Fujimoto in Higashi-miyoshi town. He developed "A specialty of Nishi-Awa Awa-Okoshi" to promote the attractiveness of buckwheat rice which is a local ingredient.
"A specialty of Nishi-Awa Awa-Okoshi" is made of buckwheat rice in puffed form and covered with brown sugar, syrup, or honey. You can enjoy the crunchy texture of the Okoshi.
Mr. Fujimoto gained experience at a Japanese traditional restaurant in Osaka and a hotel in Kyoto. Product that takes full advantage of the taste and aroma of the ingredient is popular as a "new way to eat buckwheat rice."
They are handmade one by one because it is difficult to make Okoshi by machines.
The amount of water in the buckwheat rice, temperature, and humidity affects the degree of boiling down honey.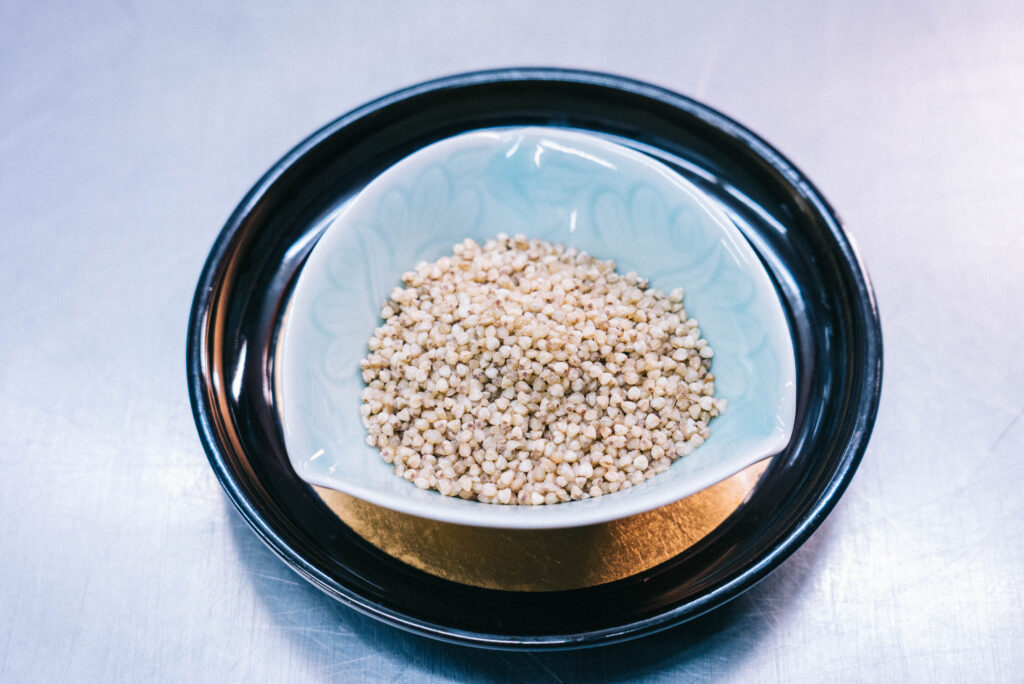 Mr. Fujimoto said, "I want people to pick up Awa-Okoshi as a way to know about buckwheat rice and Nishi-Awa's sloping land farming method."