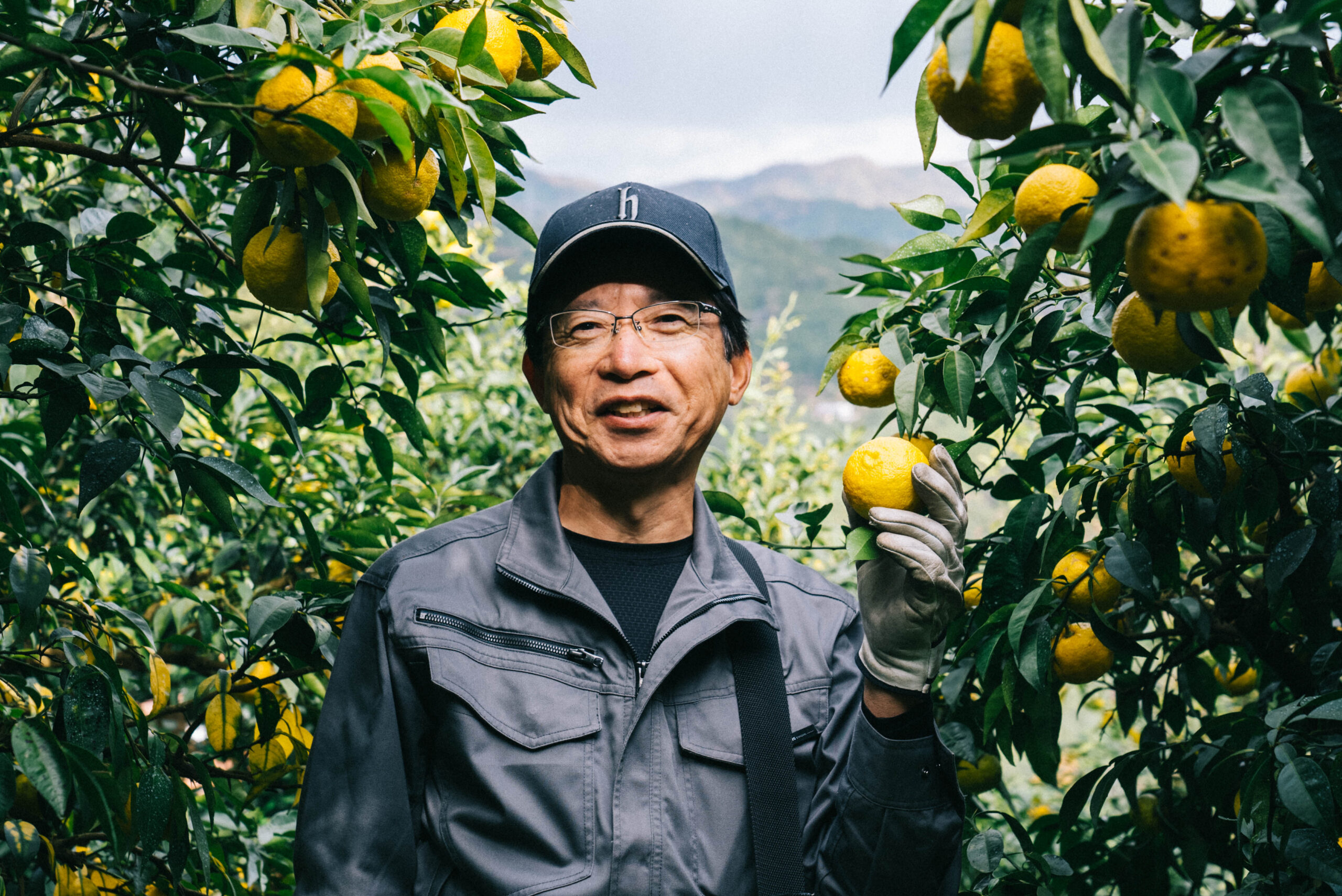 Yuzu made at upper mountains
Mr.Hiroshi Nakamura(Nakamura Farm)
(Yamashiro Town in Miyoshi City)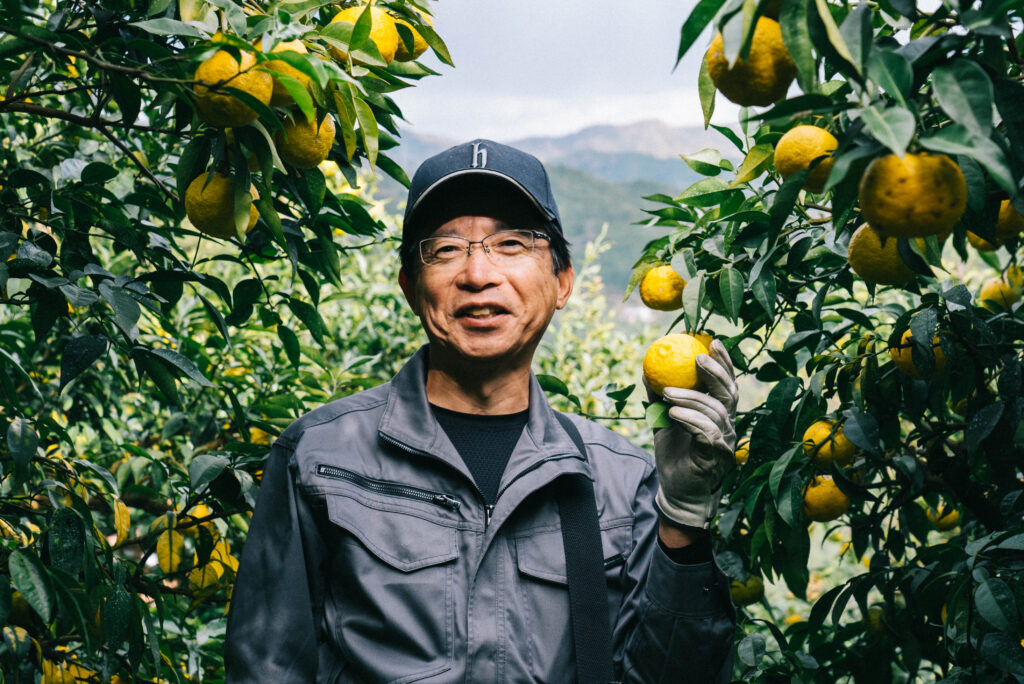 Mr. Nakamura's Yuzu farm is located on the slope of the mountains in Ono, Yamashiro town, Miyoshi city.
It is a special space that almost seems to reach for the clouds as if we were in the sky.
This is the reason why Mr. Nakamura's Yuzu is called "Tokushima Yuzu in the Sky".
Yuzu grows in an unobstructed environment with sufficient sunlight.
The huge temperature difference between day and night and the well-drained sloping lands can produce highly fragrant and juicy Yuzu.
Mr. Nakamura uses herbaceous cultivation to plant "Festuca myuros" for undergrowth instead of using herbicides or chemical fertilizers.
When the Kaya dies, it naturally falls over and covers the ground to prevent the growth of weeds.
This undergrowth becomes green manure and makes the soil rich.
Ladybugs and bees that are enemies of pests gather there.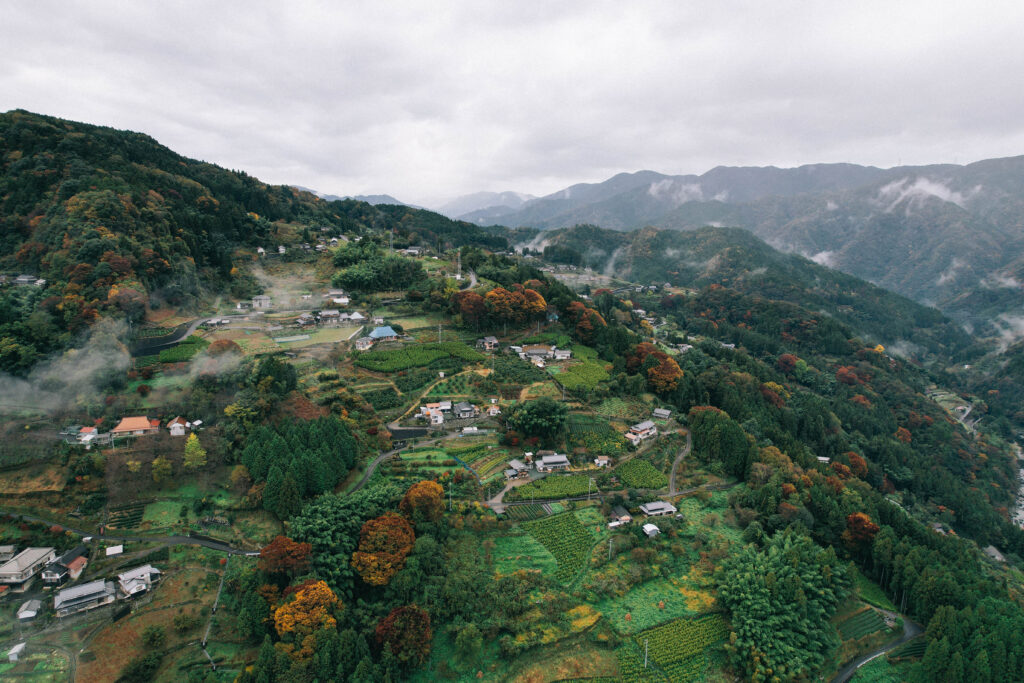 Yuzu is cultivated with the help of nature and is also got "Organic JAS certification".
The safe and secure organic Yuzu is consumed domestically and also exported to Spain.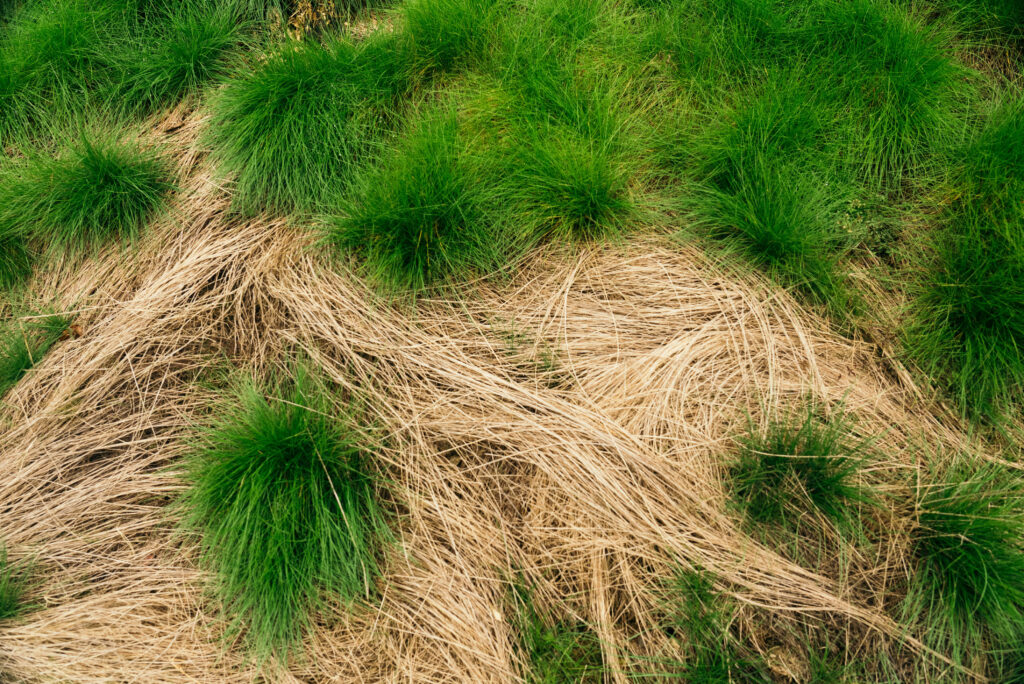 In addition to Yuzu fruit, "Yuzu gelee" and "Yuzu syrup" made from 100% organic Yuzu are also popular products with many repeat customers.
These products can be purchased on Nakamura farm's homepage or on the "Tabechoku" website.
I hope you will have a chance to taste Mr. Nakamura's Yuzu, which are grown up surrounded by the great nature and living creatures.