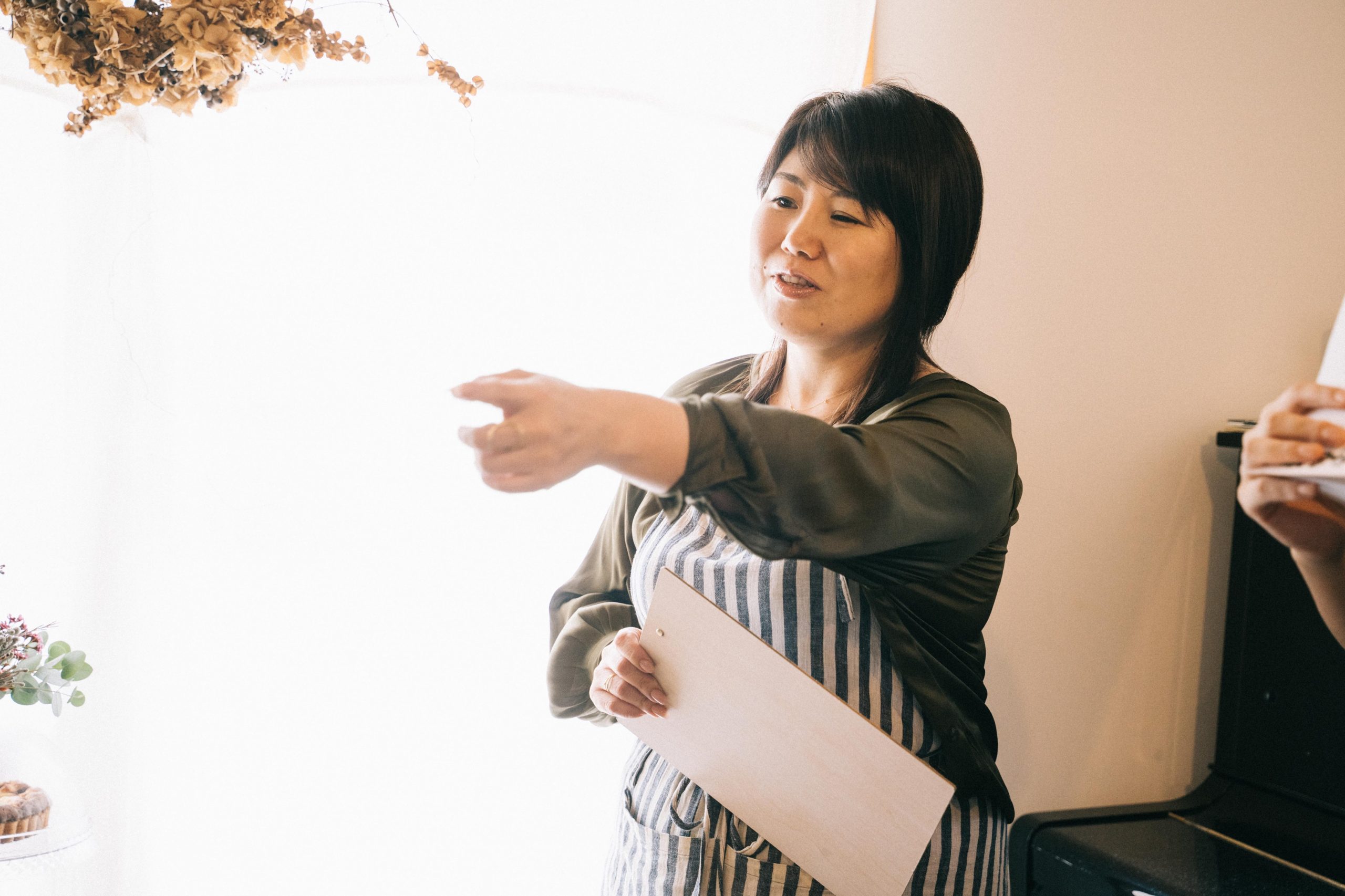 Passing on traditional agriculture to the next generation
〜New products by Fuchimyou Green Tea〜
Mrs.Masumi Yoshida
(Anabuki Town in Mima City/Ni to Ha・ruche CAHOA)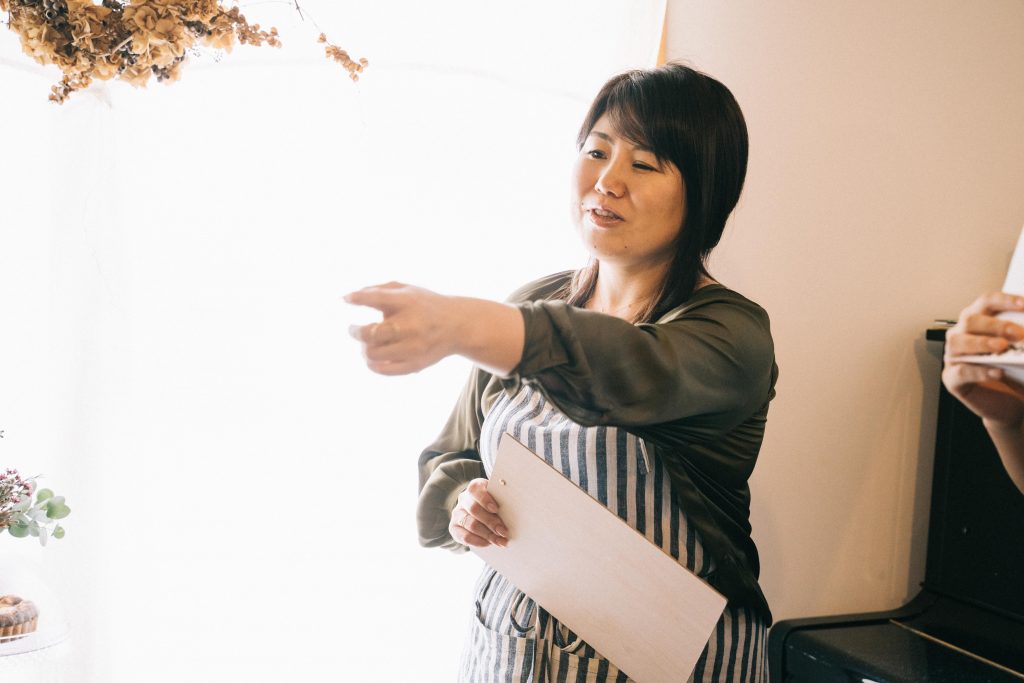 The popular cafe ruche CAHOA is located in Anabuki town, Mima city.
Mrs.Masumi Yoshida is the owner of this cafe, and her sweets are very popular among customers not only locally but also from other prefectures.
Mrs.Yoshida has started a new project in 2019.
She launched a project that covers everything from tea cultivation to commercialization because she wants to pass on local tea to the next generation that has long been cultivated extensively in the local mountainous areas.
She organized a group called "Ni to Ha" with about 10 local people in their 30s and 40s who agreed to participate in the project. They borrow a tea farm from Mr. Yasuo Koizumi, a farmer who farms on a steep slope in Fuchimyou village, and he teaches them how to make tea.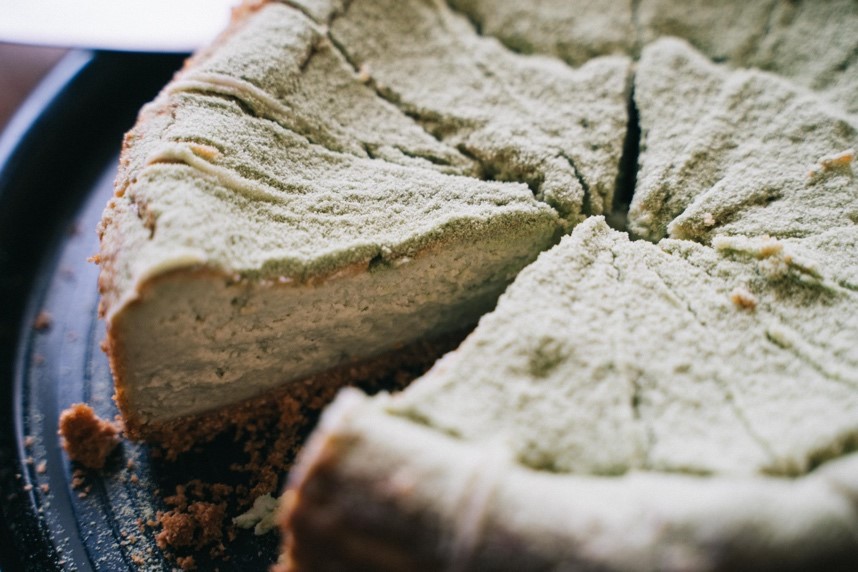 In 2019, the work began with tea harvesting from May. The harvested tea leaves were processed into green tea at a local tea factory.
Mrs. Yoshida thought, "I would like to know the traditional method of making the product as well." Under Koizumi's guidance, she made tea with hand-picked tea leaves by traditional method of kneading them by hand.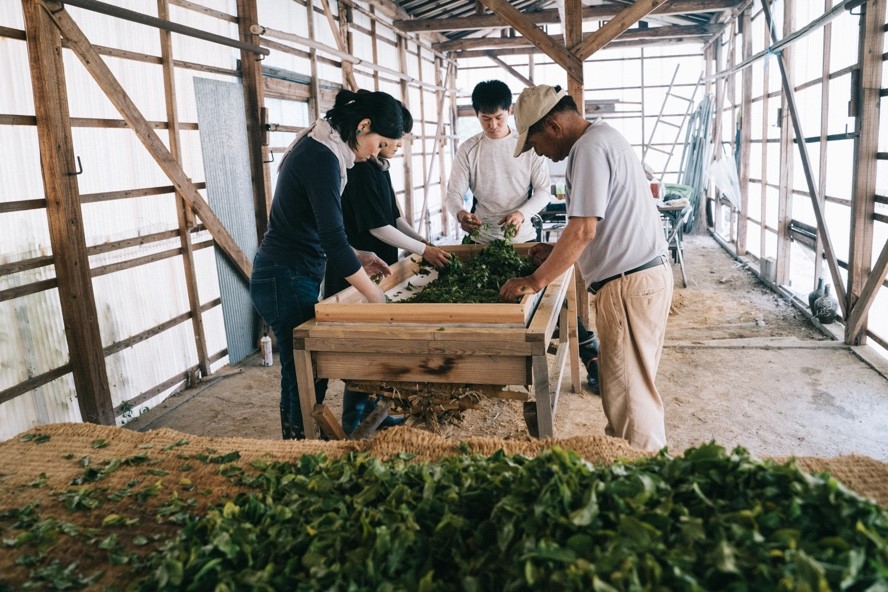 Mr. Koizumi had not done this method for more than 50 years, however, he was kneading the steamed tea leaves with skillful hands on the HOIRO (roasting stove) table that was used in the past.
Mrs.Yoshida's cafe offers a new menu of Canelé and cookies made with green tea that she has produced by herself. She is also trying to produce "green tea beer" and planning to sell it in the future.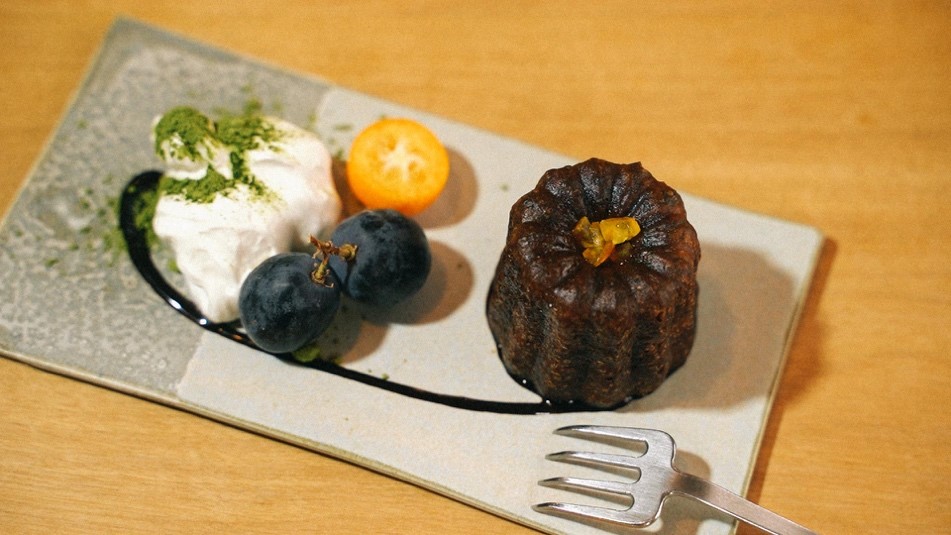 Mrs.Yoshida's wish to "leave behind the precious local agriculture for my children" will take a new form and become a product that will be appreciated by many people.
ruche CAHOA
Address: 11-1, Anabuki-aza-fujiwara, Anabuki-cho, Mima city, Tokushima Prefecture
TEL: 090-9453-1442