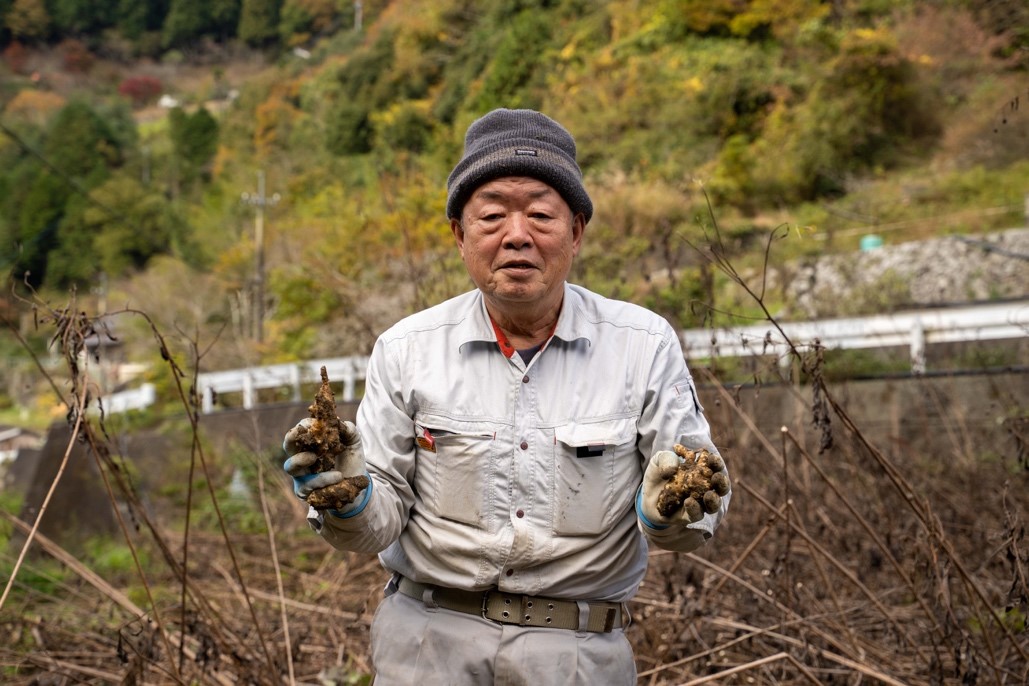 Making Nishi-Awa a production region of Jerusalem artichoke
Mr.Keiji Mikasa
(Wakimachi in Miyoshi City/
Chairman of the Research Association for the Cultivation, Production, and Consumption of Jerusalem artichoke)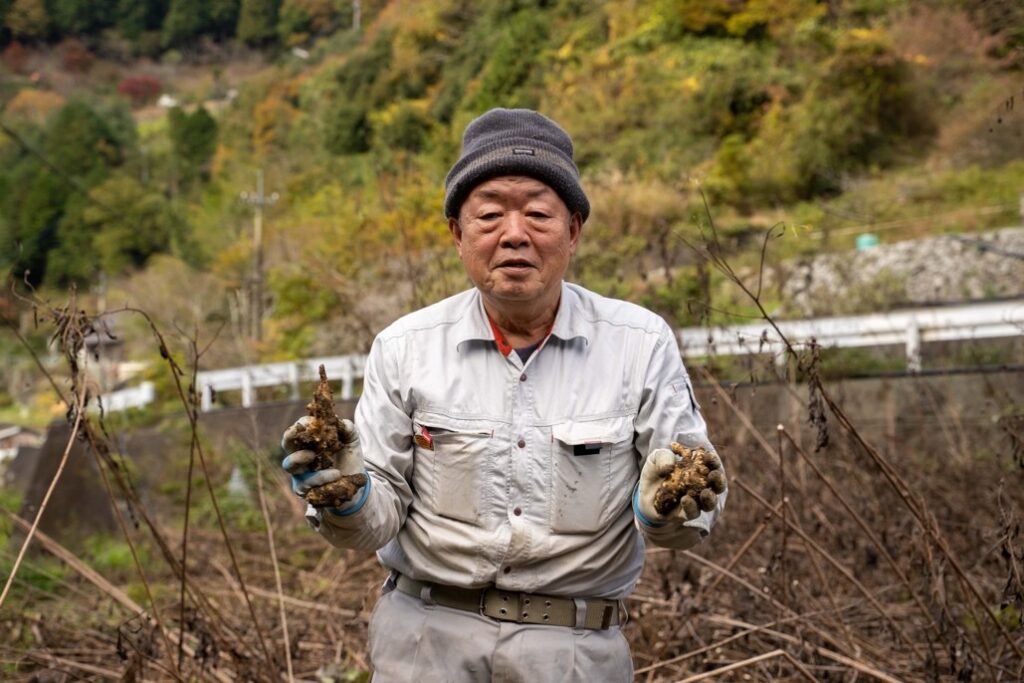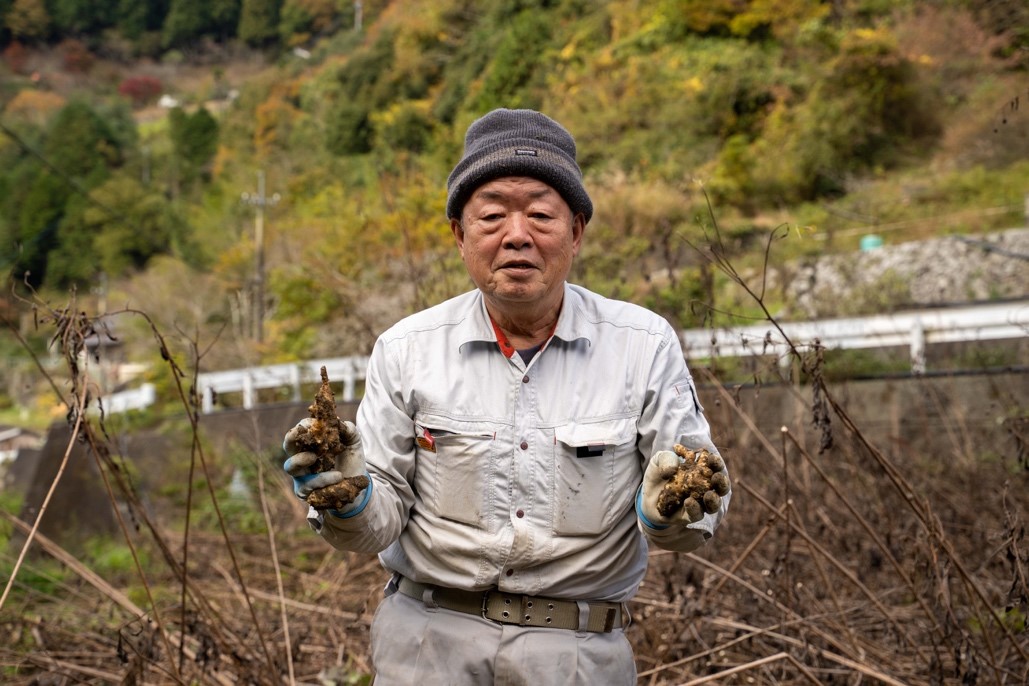 In summer, there are filled with yellow Jerusalem artichoke flowers in the Higashimatamyou area fields which is located between mountains of Wakimachi in Mima city.
The cultivation of Jerusalem artichoke in this region began around 2013. The wife of Mr. Keiji Mikasa who is the chairman of the research association for the cultivation, production, and consumption of Jerusalem artichoke began growing it when she found it growing wild in her neighborhood.
About 20 farmers in the neighborhood formed a research association for cultivation, production, and consumption to increase cultivation by using fallow lands.
The research association sells fresh Jerusalem artichoke at local product markets, and also makes and sells dried chips and powdered products.
The Jerusalem artichoke contains inulin which is known as a natural insulin and is said to be effective for metabolic syndrome and diabetes. Mr. Mikasa's Jerusalem artichoke has been introduced on TV and is so popular that orders come in from all over Japan and even from overseas.
It is better to eat dried ones for our bodies compared to fresh ones because of the condensed ingredients. Mr. Mikasa said, "I would like to develop even more various products."