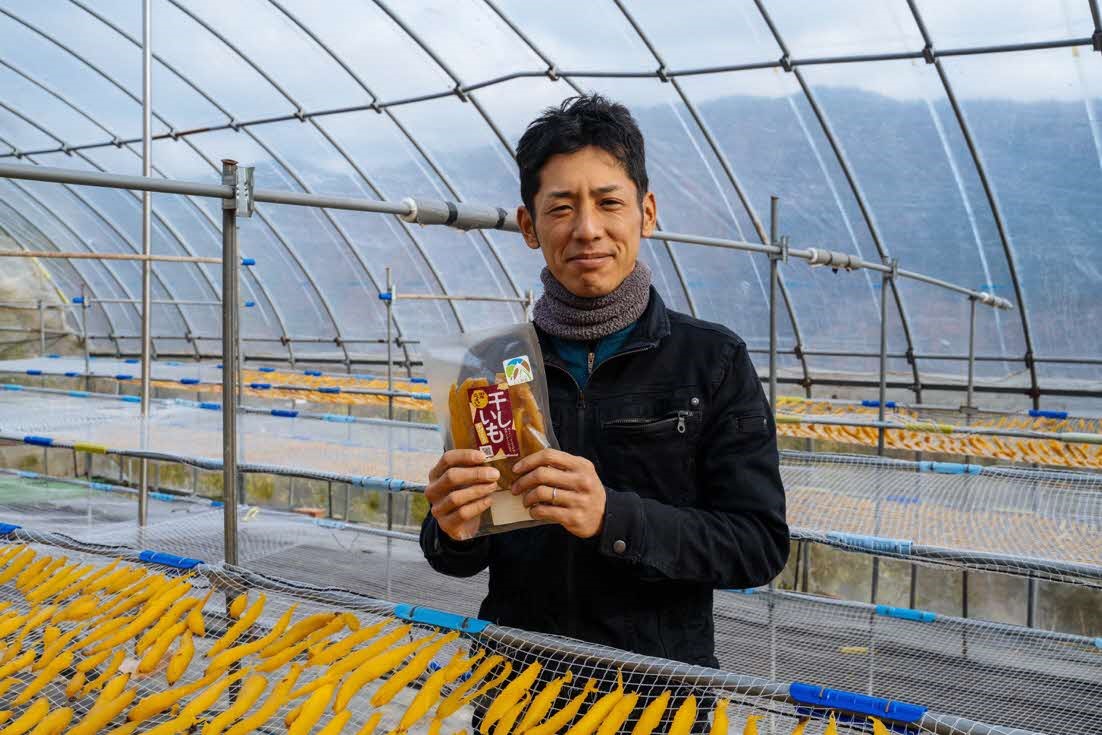 Inherited Agriculture Yamashita Farm
Mr.Keiichiro Yamashita
(Ikeda Town in Miyoshi City)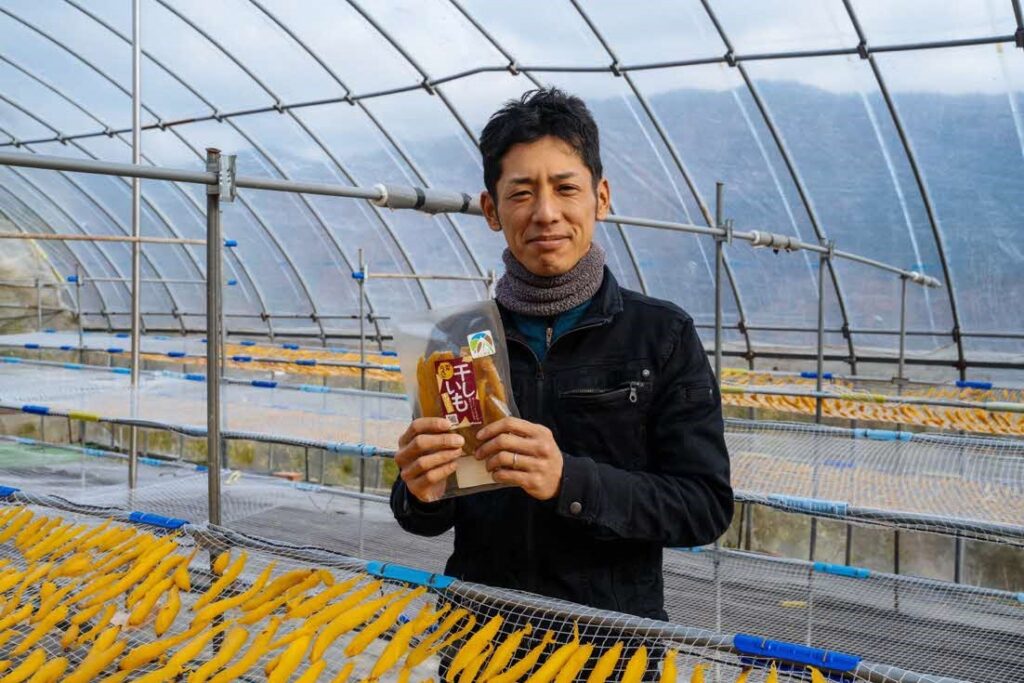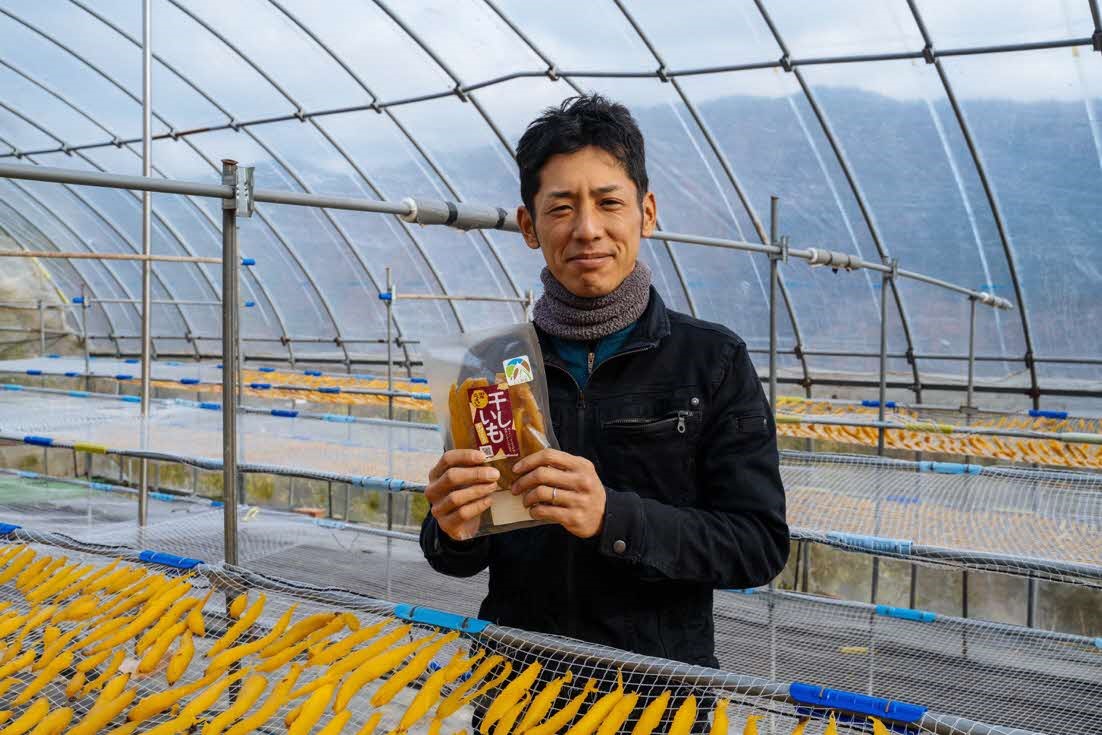 The Koyatoko district is located in Nishiyama, Ikeda town, Miyoshi city which is a small village in the mountains above JR Tsubojiri station known as an unexplored station.
Mr.Keiichiro Yamashita decided to quit the company he had been working for and take over his family's farming business in 2020.
Mr.Yamashita's family grows mainly fruit tomatoes and sweet potatoes.
They harvest tomatoes from summer to fall, and in winter they use the sweet potatoes harvested in fall to make dried sweet potatoes.
Tomato plastic greenhouses are covered with finely chopped Kaya as a fertilizer.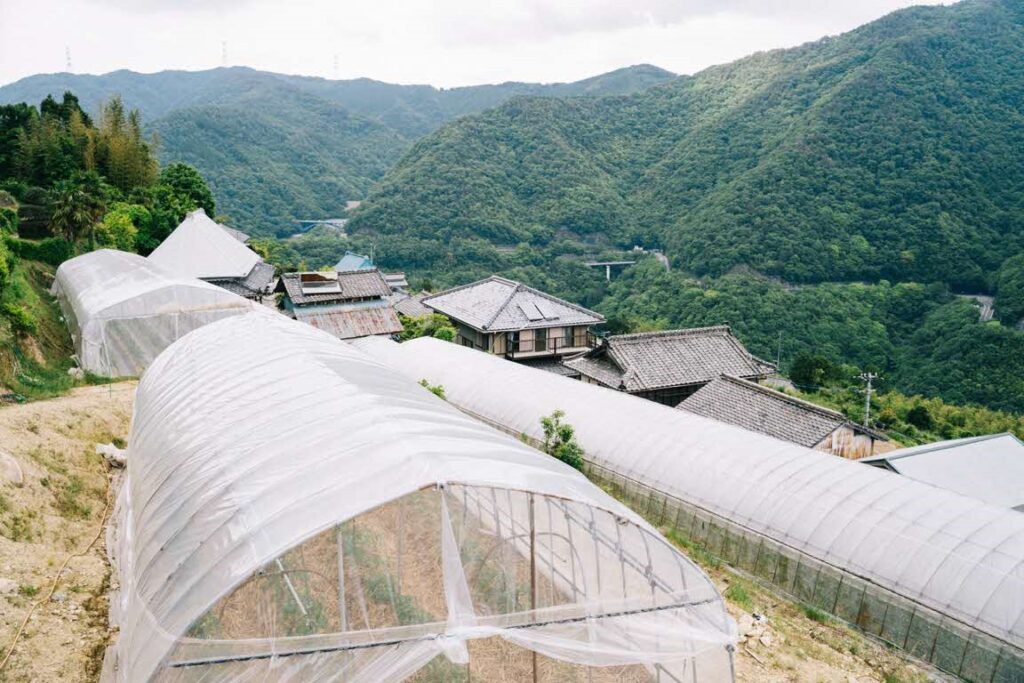 The harvested tomatoes are shipped to local products markets and supermarkets.
They are busy processing dried sweet potatoes from December to March during the winter season.
The sweet potatoes grown by Mr. Yamashita are a variety called "Himeayaka," which is characterized by its sweet and moist texture.
Sweet potatoes cooked over wood are individually peeled with a knife, cut into long and thin slices, and dried in the sun.
Everything is done by hand and no dryer is used.
Mr. Yamashita's dried sweet potatoes have a good reputation for excellent taste at local products markets, and available by online shopping.
Mr. Yamashita said, "It's hard work every day with all the different tasks," but at the same time, "it's a joy to be able to work with my family."