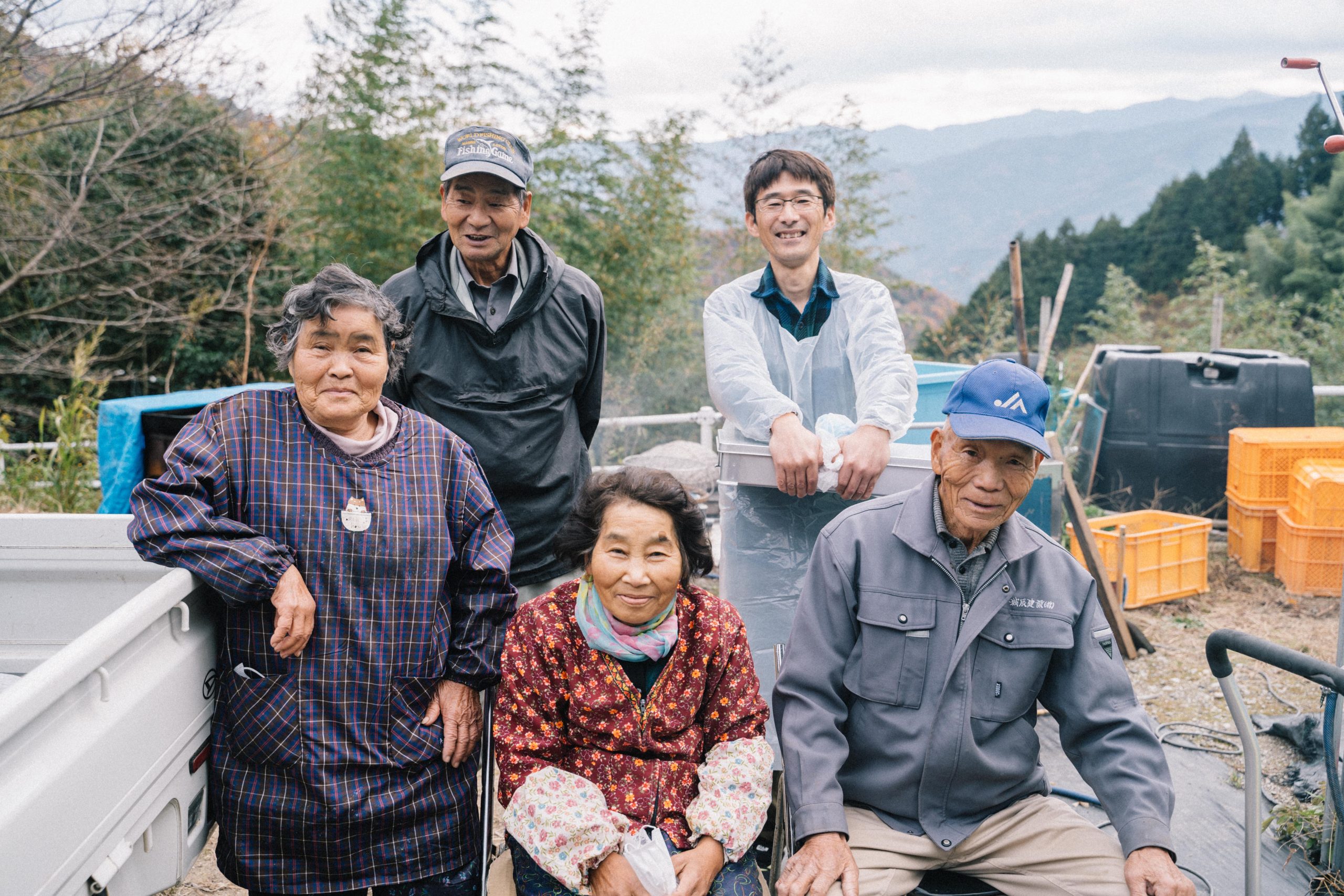 Agricultural Heritage Systems
Dried sweet potatoes individually made by hand
HOICHI-no-Hoshi-Imo
(Higashi Miyoshi Town)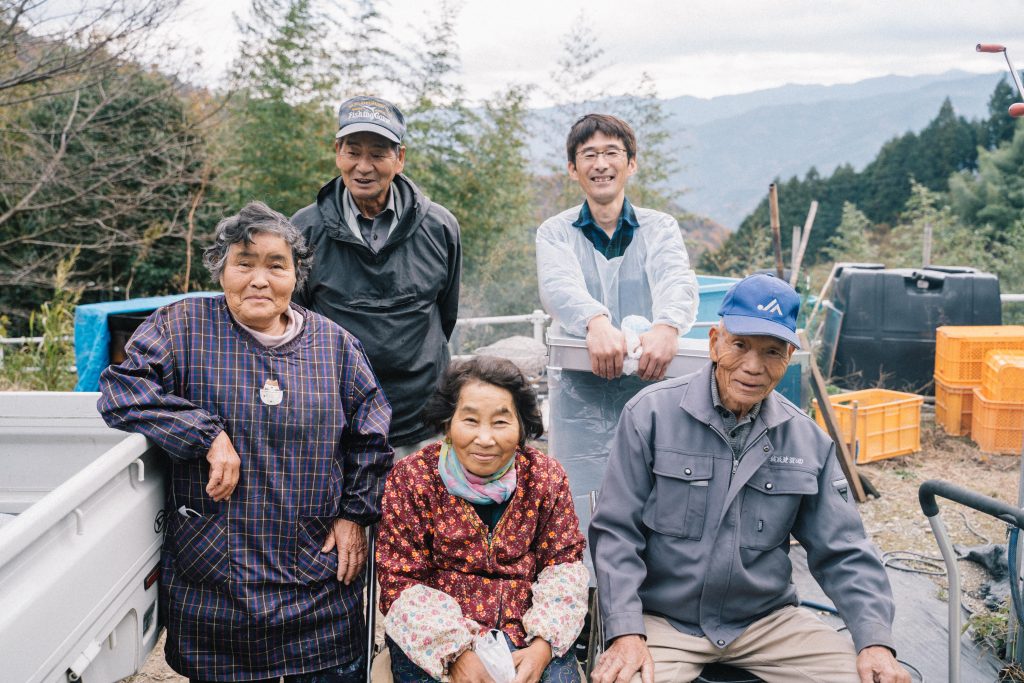 Hoichi village in Higashi miyoshi town is located in the middle of the Asan mountains on the northern bank of the Yoshino river.
The specialty products produced in this small village of about a dozen residents are bringing lively atmosphere to the community.
The specialty product is the "HOICHI-no-Hoshi-Imo." These dried sweet potatoes are produced using traditional methods.
The person responsible for the production and sales of these dried sweet potatoes is Mr. Kikuo Yamakawa who is the representative of HOICHI-no-Hoshi-Imo LLC.
Mr. Yamakawa is from Shikokuchuo city in Ehime Prefecture, and worked at mass merchandise stores in Ehime and Tokushima for about 30 years. At that time, Mr. Takemasa Ueta who was producing dried sweet potatoes in Hoichi asked me for advice on sales channels and I began to help him sell his products.
Later, I became the representative of HOICHI-no-Hoshi-Imo LLC that handles everything from production to sales of dried sweet potatoes upon Mr. Ueta's request.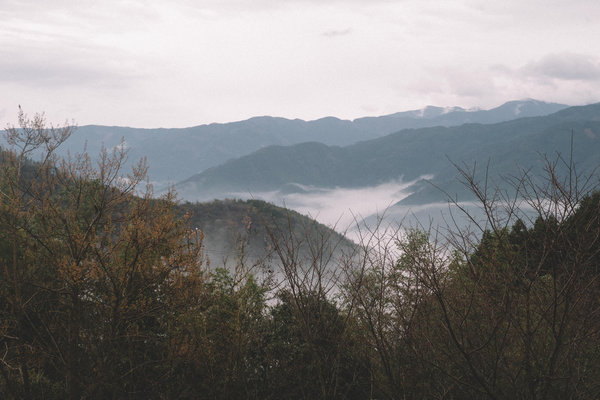 Mr. Yamakawa emphasizes that everything is done by hand. Boiling sweet potatoes, peeling, slicing and drying. Each step is done by hand with local people.
Another specialty is to dry sweet potatoes completely under the sun. They dry their products using only sunlight instead of using a dryer. The dried sweet potatoes produced with time and effort and completely additive-free are very sweet, not too hard, and have an excellent texture with just the right amount of moistness.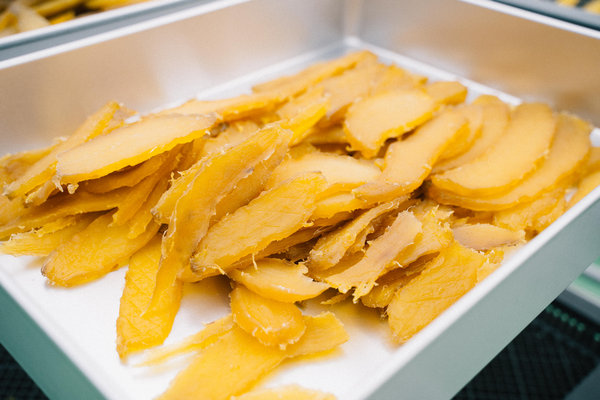 Mr.Yamakawa said, "HOICHI-no-Hoshi-Imo is produced in a rich natural environment and safer food without any unnecessary ingredients. Therefore, we are also considering products for babies and young children."
The dried sweet potatoes produced by branding the area of Hoichi are expected to continue to be a product that connects villages and people.