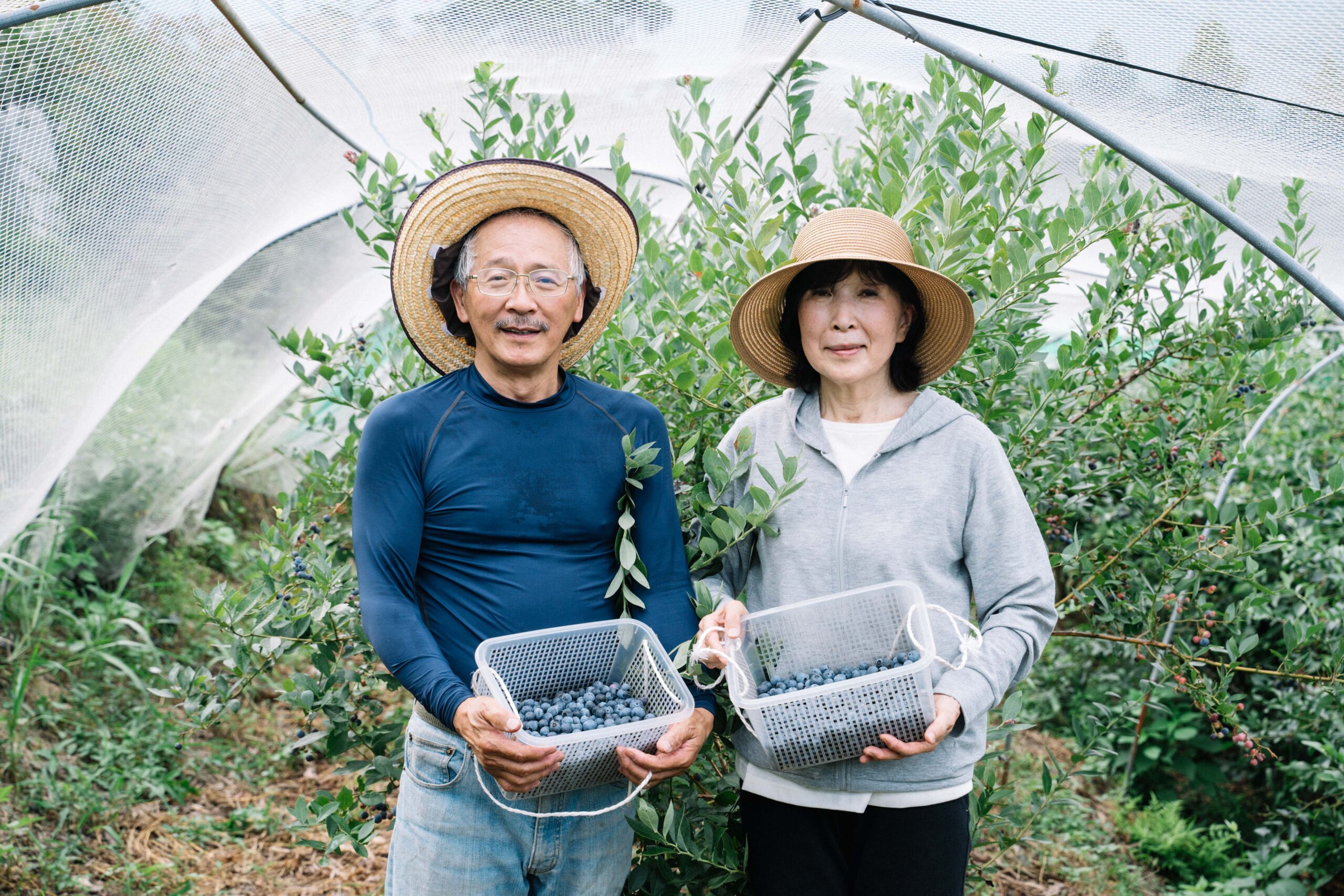 Otani's blueberries Fujio Farm
Mr.Yoshinobu Fujio, Mrs.Kinuyo Fujio
(Wakimachi in Mima City)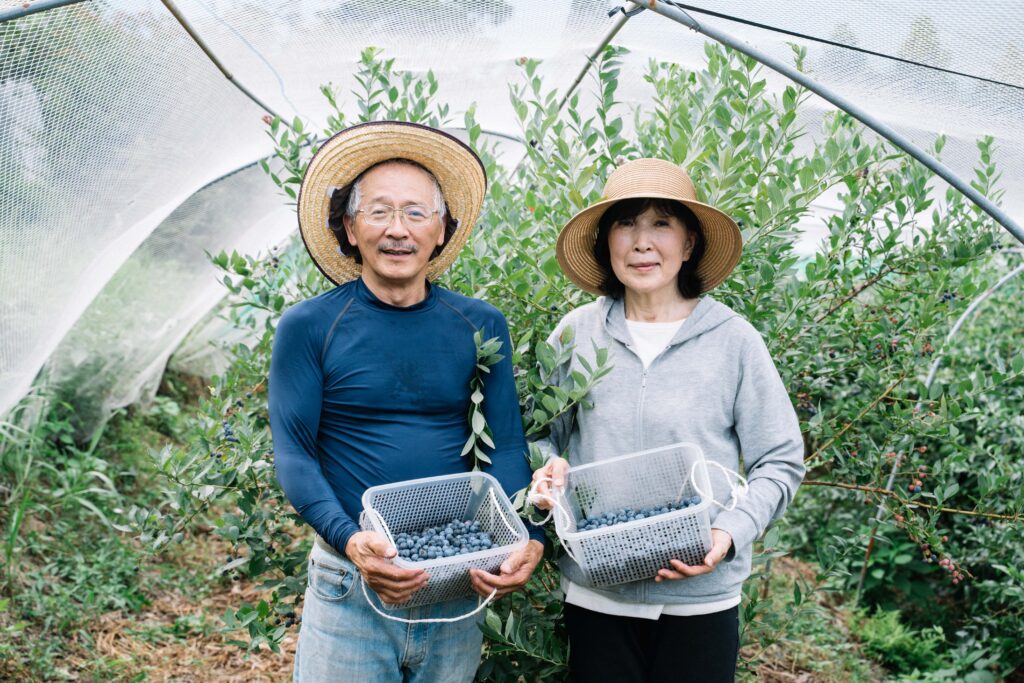 There is a field with 600 blueberry trees in a mountainous area at an altitude of 400 meters.
Mr.Yoshinobu Fujio and his wife Mrs.Kinuyo run a blueberry farm in Nishi-Otani, Wakimachi, Mima city.
Mr.Yoshinobu took early retirement from the company he worked for when he was 51 years old and started farming in 2006.
The reason he started growing blueberries was to use them as an ingredient for his wife Mrs.Kinuyo's bread making.
The first year, we planted about 80 blueberry trees. Each year, they added more and more trees, and now they grow 600 blueberry trees of 60 varieties without any pesticides.
The dark purple colored blueberries are harvested every year from the end of May to the end of August.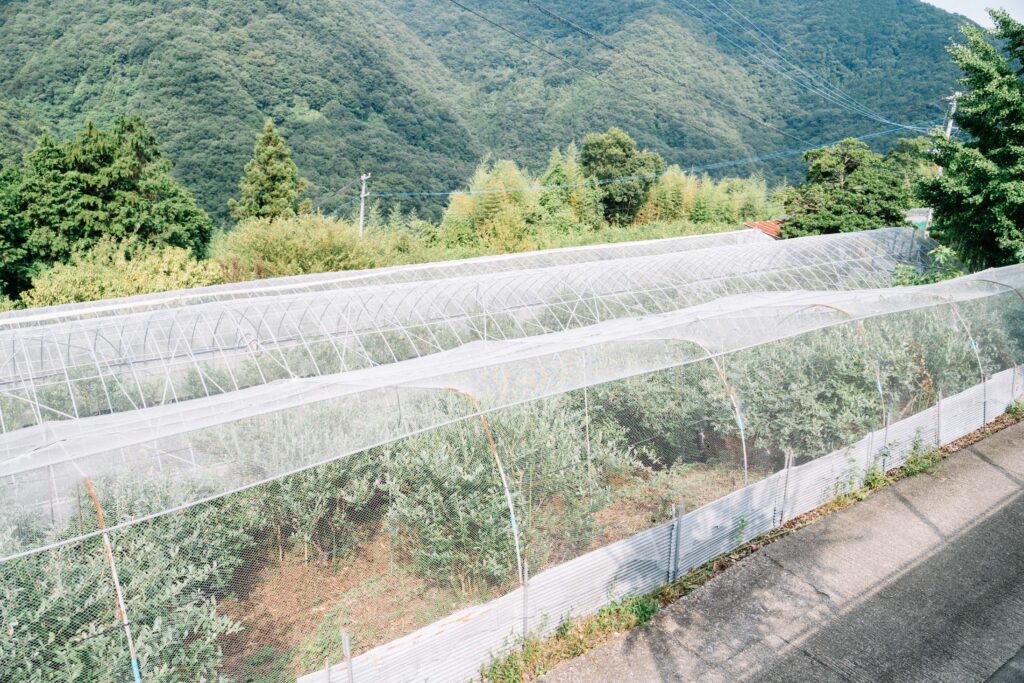 The blueberries they harvest are used in a variety of products.
Among those products, Mrs.Kinuyo's bread is made with blueberries in abundance, and that is sold out quickly at the roadside stations where they sell it because of the popularity.
They also produce jams and gelati. These are safe and secure products without additives.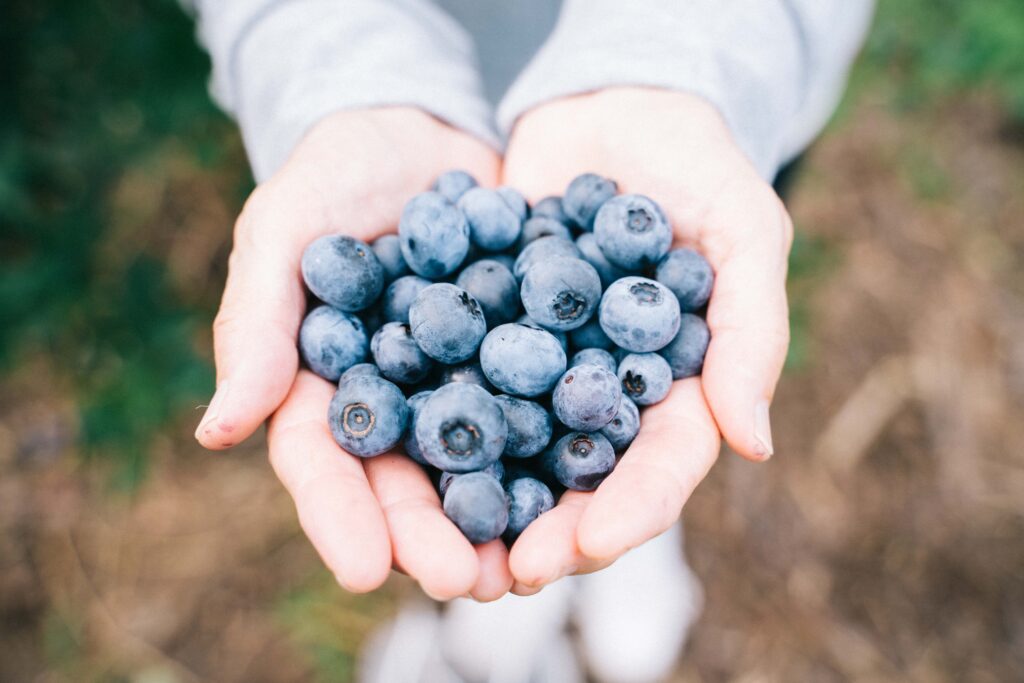 Mr. and Mrs.Fujio said that the most encouraging thing for them was when customers said, "It was delicious."
They said, "We would like to continue to make products that will bring joy to our customers."