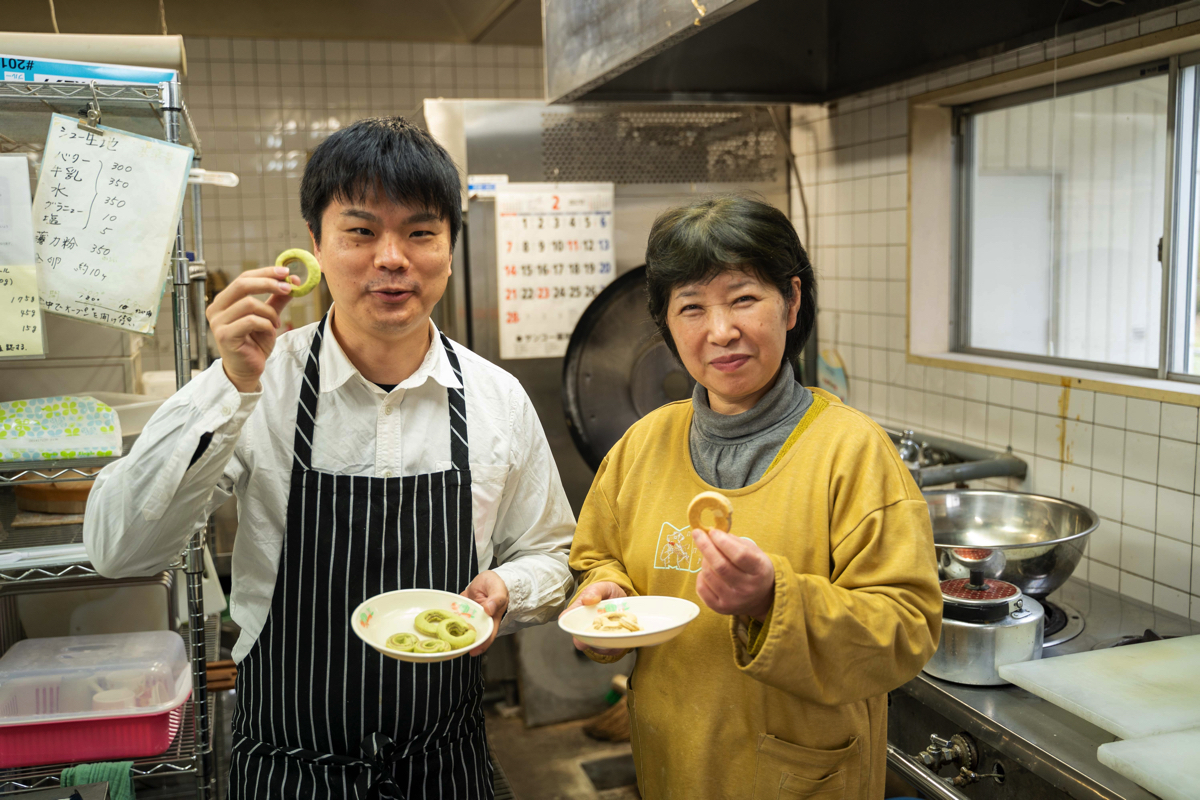 Remaking traditional sweets in a modern version
―Mrs.Yoko Takeoka(Representative of Mikamon, a homemade confectionery factory)―
(Higashi-Miyoshi Town)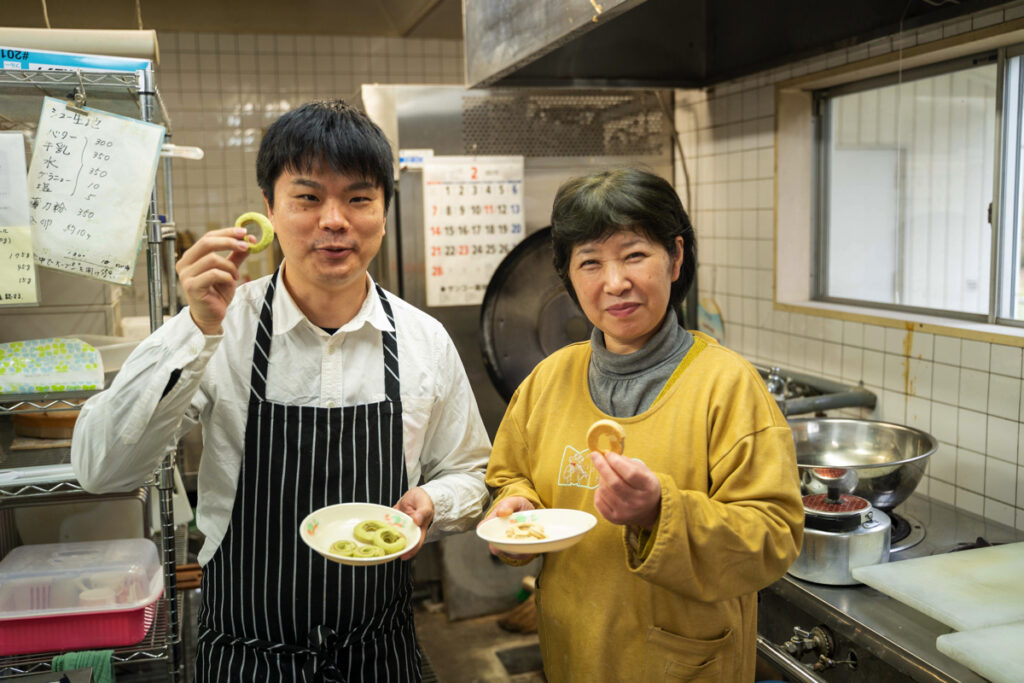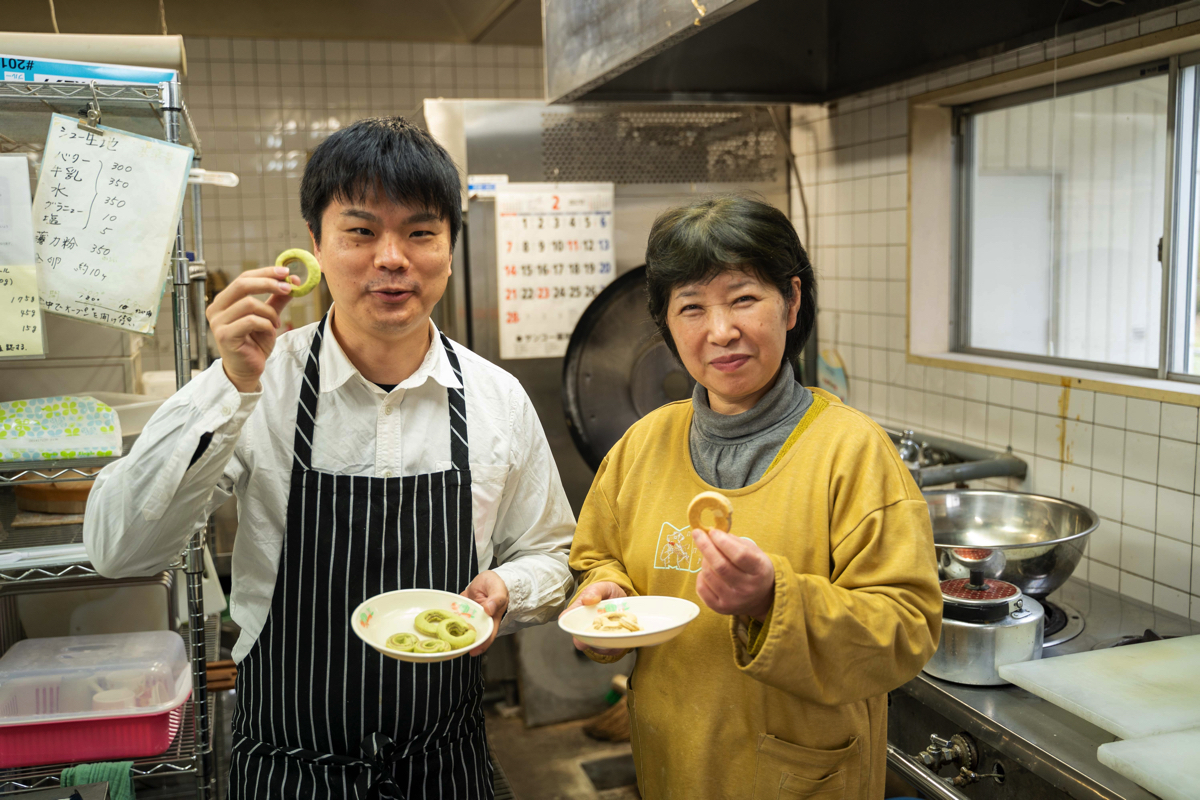 Mrs. Takeoka makes "Awanowakka Inoko cookies" that are modeled after the traditional "Inoko sweets" confectionery of the Nishi-Awa region.
"Awanowakka" was created in cooperation with "Sora no Sato," which promotes attractive things in the western part of Tokushima prefecture.
The moist "Inoko sweets" are rearranged into crispy cookies in a modern style under the supervision of chef Mr.Naoya Higuchi.
There are four flavors: Hattaiko, green tea, strawberry, and cocoa.
Ingredients are used for their products, which are certified as a Globally Important Agricultural Heritage Systems "Nishi-Awa Steep Slope Land Agriculture System."
They are sold at " Roadside station Mikamo" and other places, and are so popular that they are sometimes all sold out.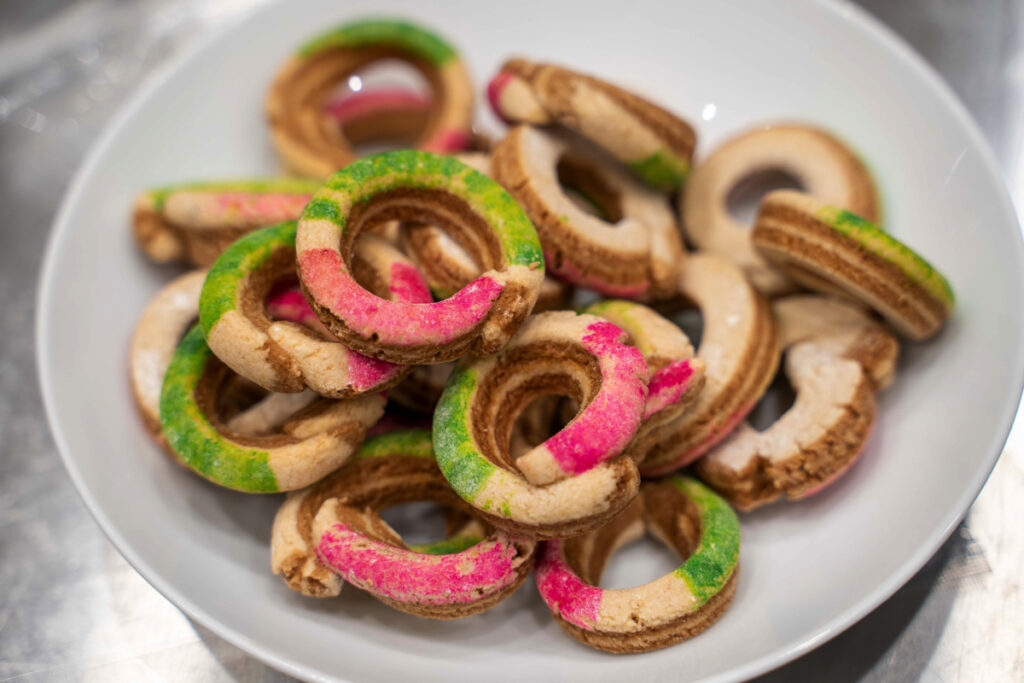 The roots of "Inoko sweets" is a harvest festival that took place on the day of the boar in October of the lunar calendar.
Children who visited houses to pray for good health were given "Inoko sweets" as a token of appreciation.
The round shape of the sweets was intended to be hung around the neck with a string.
Children in the western part of Tokushima prefecture filled their mouths with sweet treats as a reward for the traditional event.
It might be a good idea to compare the traditional "Inoko sweets" which contains red and blue decorations with "Awanowakka".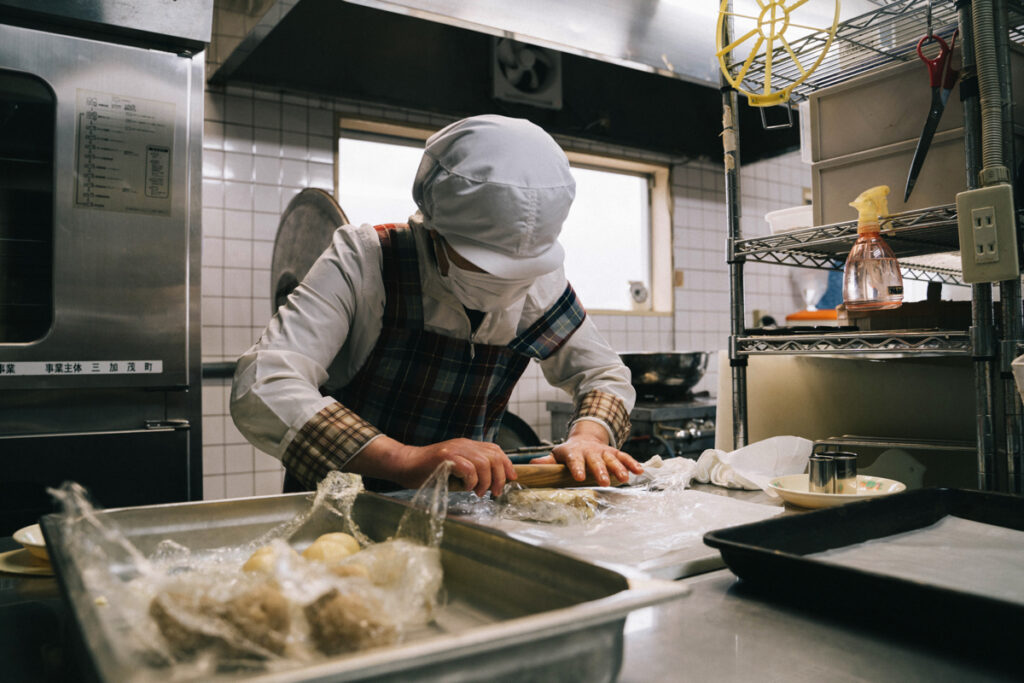 The "Awanowakka Inoko Cookies" includes Mrs.Takeoka's desire to pass on the customs of the region in which she was born and raised.