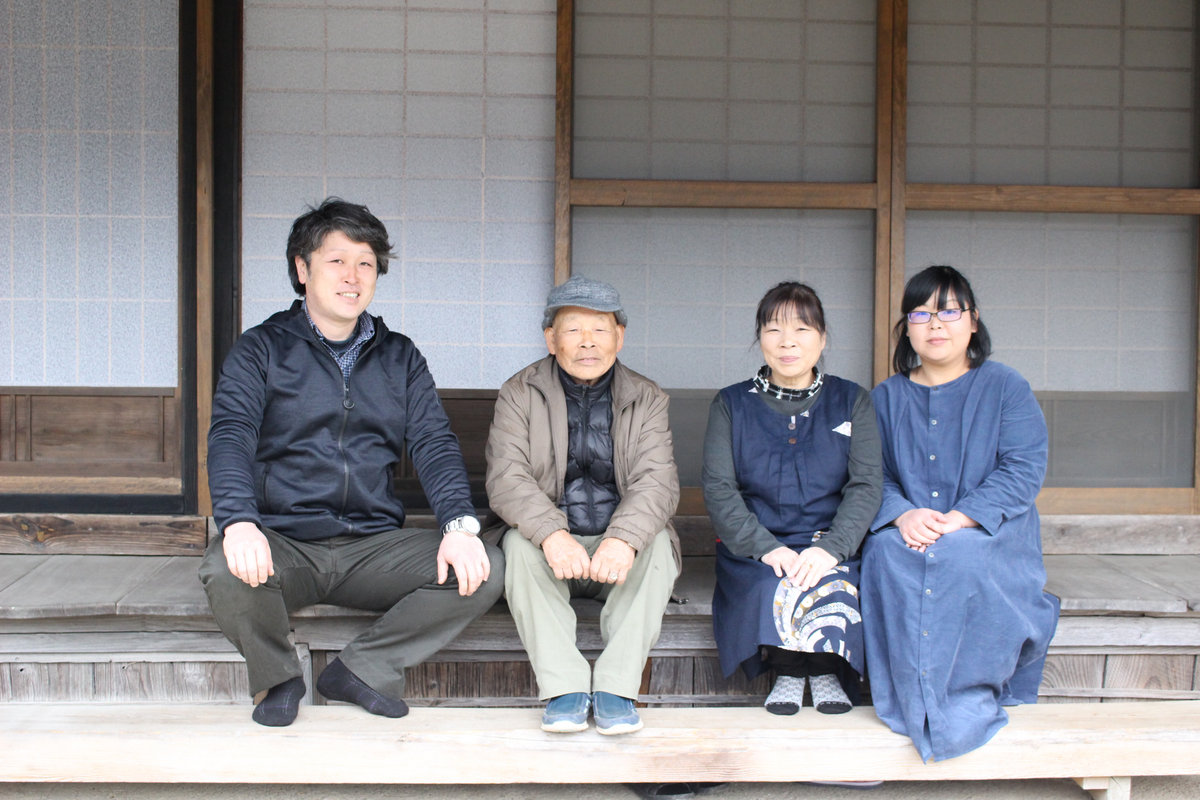 Secluded guest house run by a young couple Cherish and maintain the lifestyle of those days
Mr.Shinsuke Nakayama・Mrs.Mari Nakayama, Mrs.Kumiko Hiura, Mr.Haruyoshi Moriwaki
(Higashi-Iya in Miyoshi City/Guest house Kouya)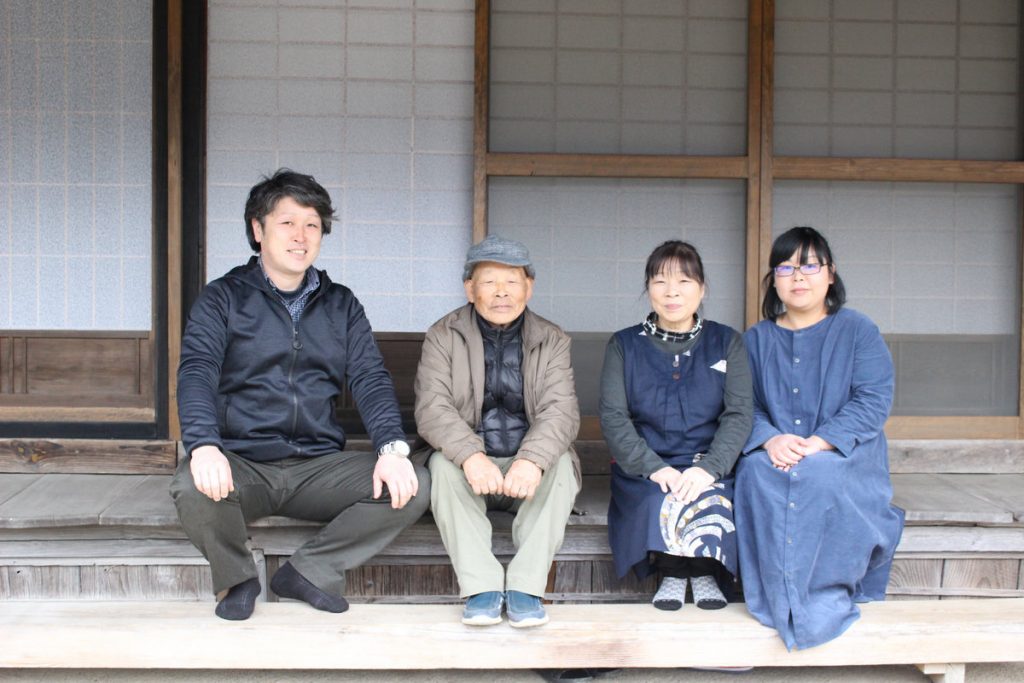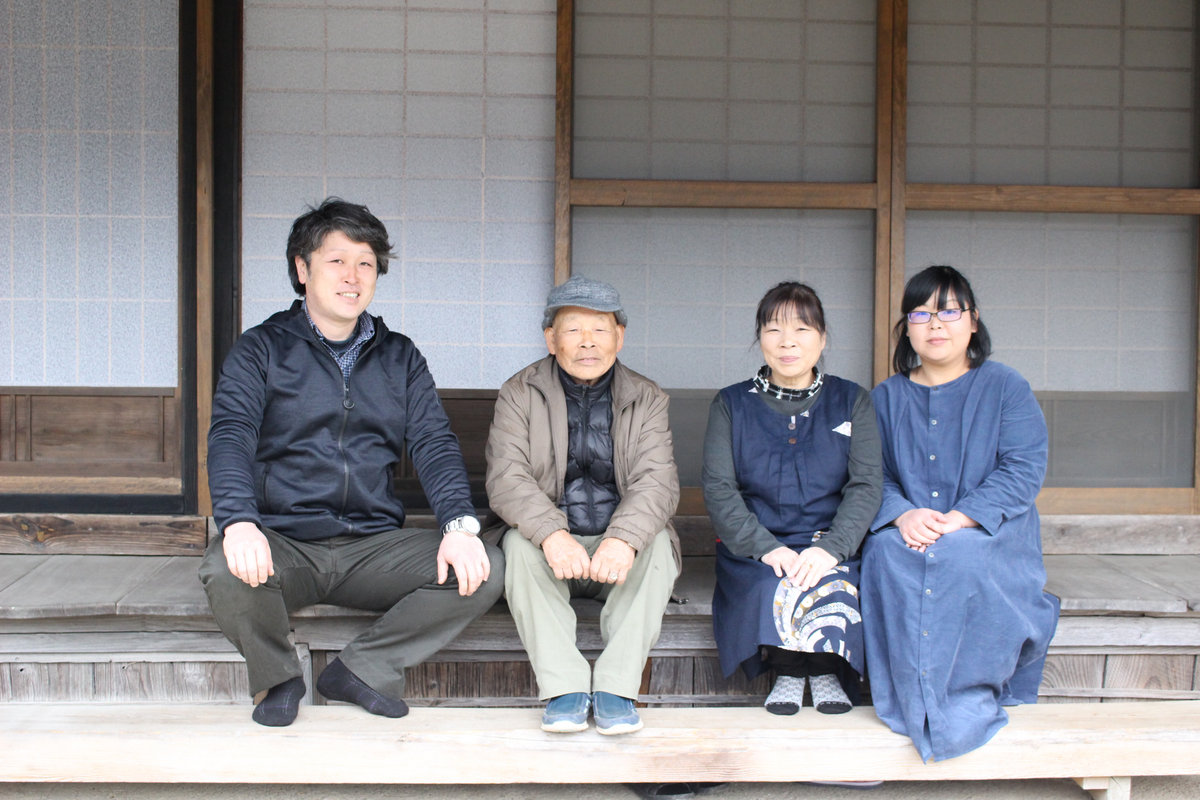 Here is Higashi-iya-kubo in Miyoshi city. Two and a half hours drive from Tokushima city. A young couple has started their own guest house where it is no exaggeration to say that this is an unexplored region even though the roads are maintained. This is the house where Mari-san's father was born and raised. Her mother Kumiko-san wanted to keep the house but thought that "it would be too much for me to live there...." At that time, her daughter and her husband decided to move in here.
Mr. and Mrs. Nakayama said, "We had actually planned to start a farming stay business when we get a little older, but it has happened earlier than we expected."
They began their current lifestyle by exploring agriculture with their grandfather, Mr.Haruyoshi who taught them how to do it. Their house was extensively remodeled, but as much as possible was left in its original thatched roof which is visible from the inside. It is surprising to hear that this house used to produce leaf tobacco until about 30 years ago.
Mr. and Mrs. Nakayama said, "We can't go back to the life we had before."
"We now know a little bit more about what is and isn't suitable for our fields. We can find something new every day."
These two seem to enjoy the inconvenience of their lives. It used to be the norm for the next generation to keep the village communities. Thanks to Mr. and Mrs. Nakayama, this place will be protected for a while.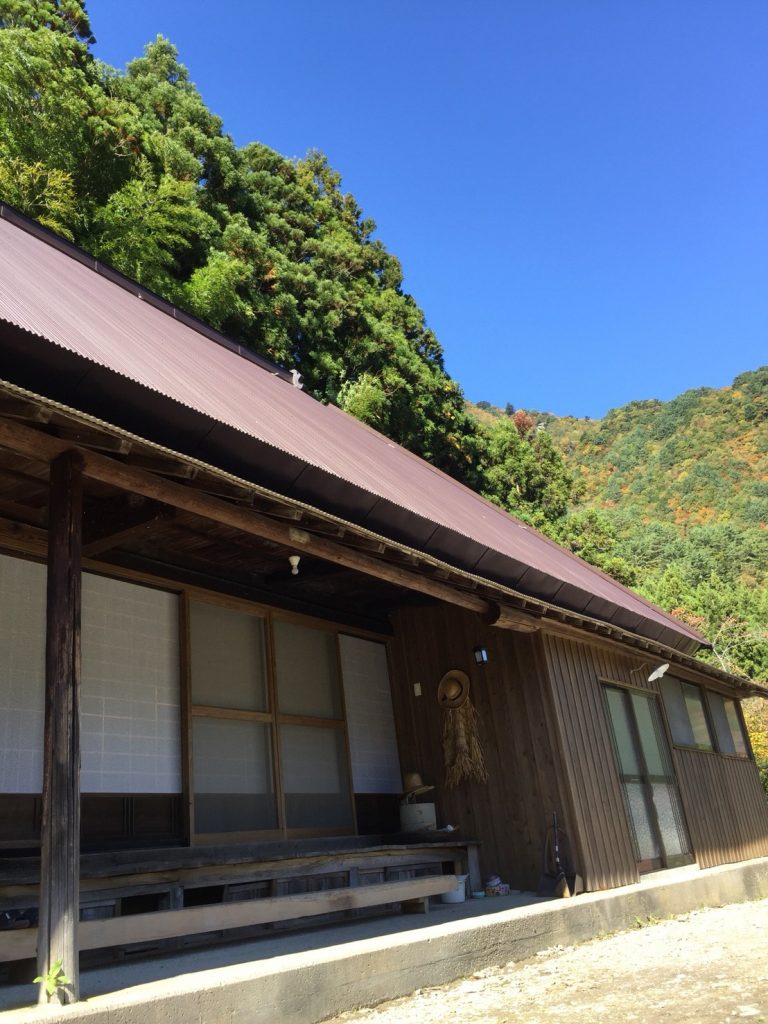 Guest house Kouya
Address: 311, Higashi-iya-kubo, Miyoshi-cho, Tokushima Prefecture
TEL: 080-6378-8984