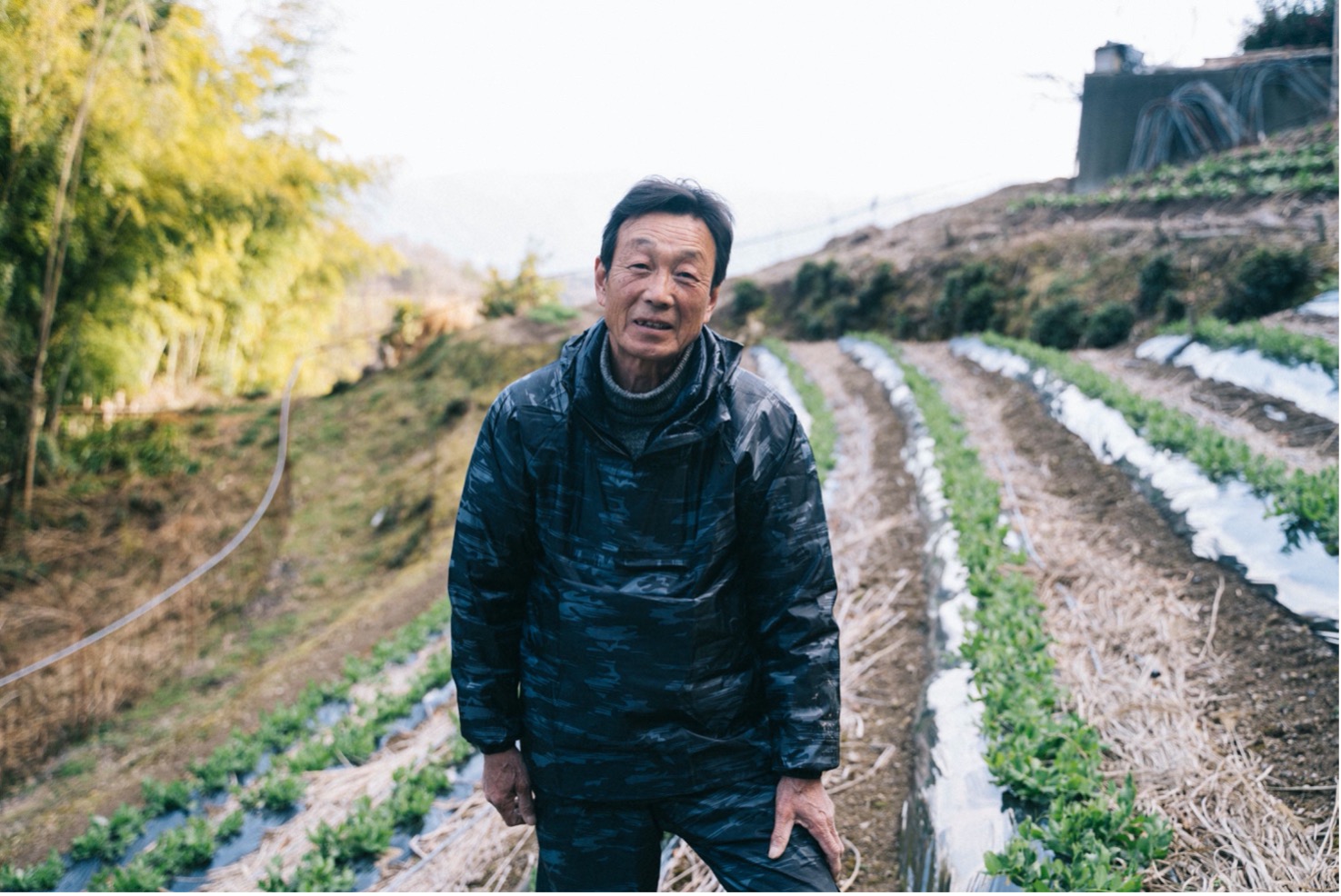 Slope farming is continued in a disappearing village
Mr.Itaru Sato
(Ashiro in Higashi-Miyoshi Town)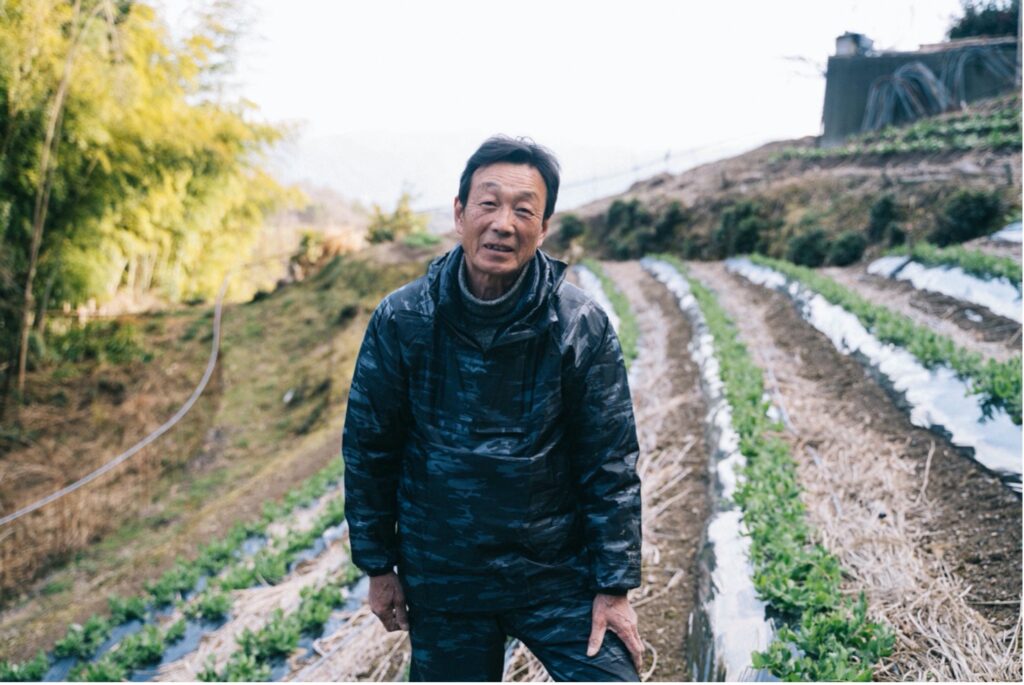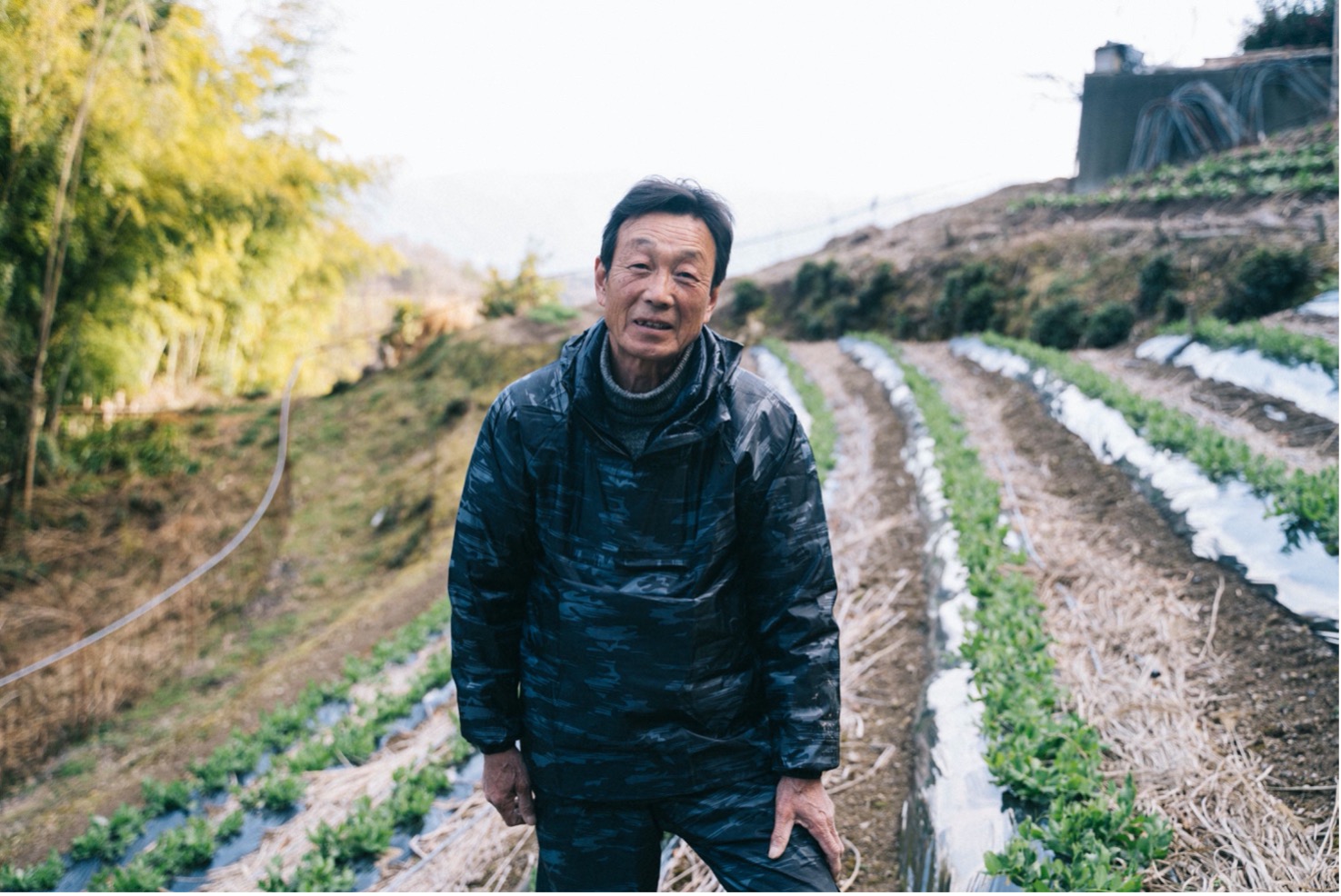 There was a village called Dodoro which was located in the mountains at an altitude of about 500 meters in the Ashiro district of Higashi-miyoshi town.
About 50 years ago, there were 10 private homes in this area, but the place name "Dodoro" is no longer used because the number of houses has been decreased to two.
Mr. Itaru Sato runs a farm in this village.
Mr. Sato lives at the foot of the mountain now, but he grew up in this village. His 83-year-old mother, Mrs.Kayoko still lives alone in the family home, and Mr. Sato grows vegetables and minor grains in this field.
Mr. Sato's father grew leaf tobacco, but Mr. Sato began growing vegetables.
He cleared a mountain and built plastic greenhouses to grow tomatoes because they were so tasty among the vegetables he tried out.
He also grows kidney beans and radishes, and other minor grains such as buckwheat and Takakibi, which he sells at local products markets.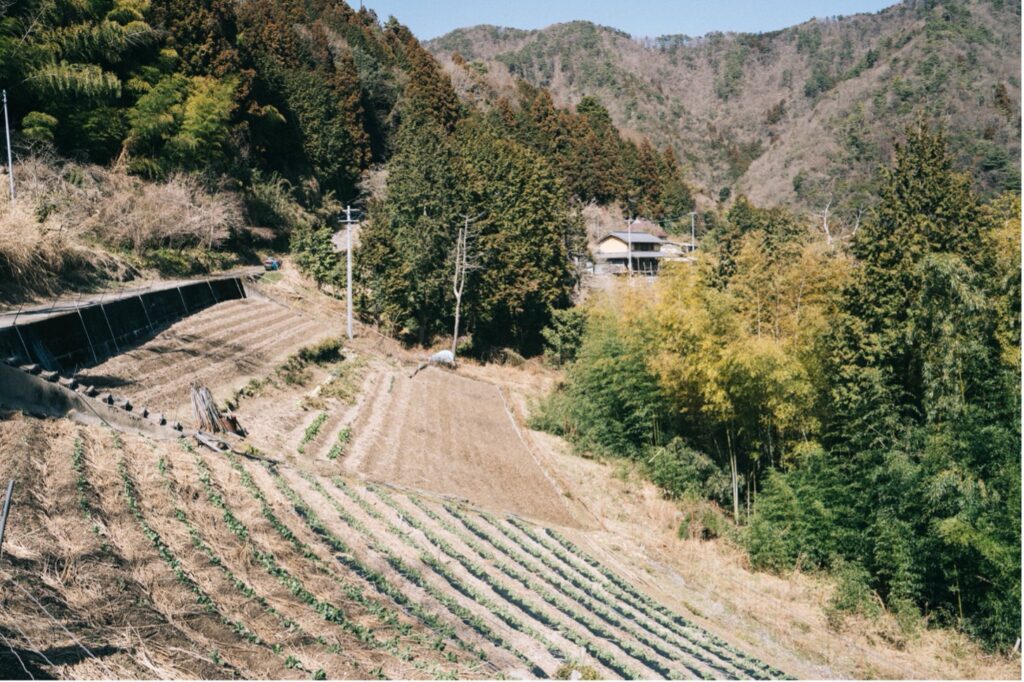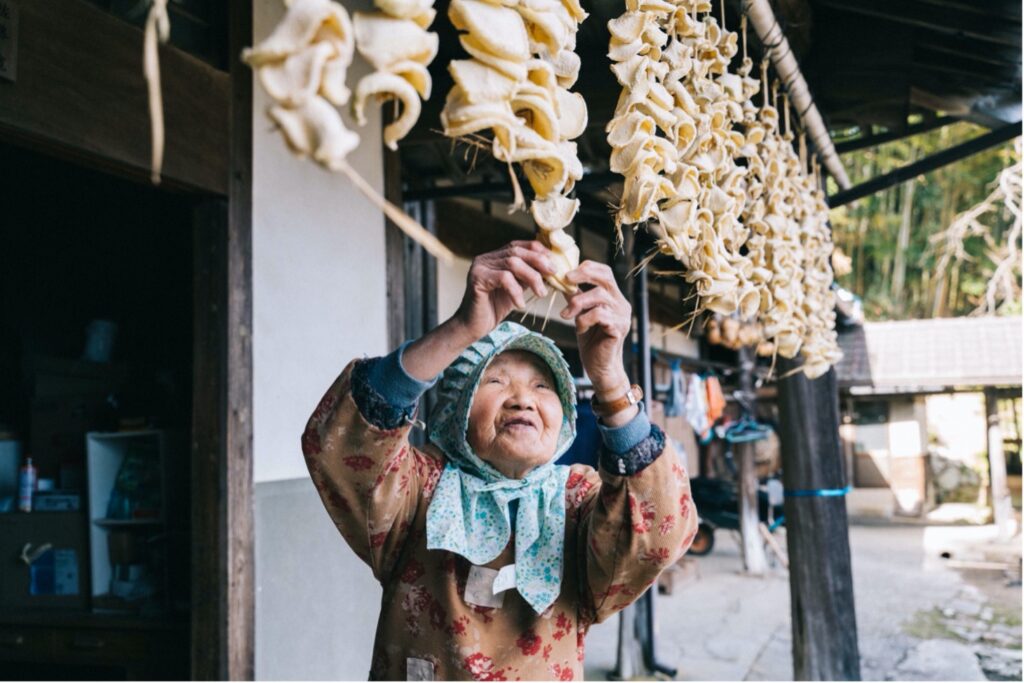 Mr. Sato is preparing to sell his products on the Internet, and he hopes people throughout Japan will enjoy the vegetables, buckwheat rice, and other processed products from the sloping lands.