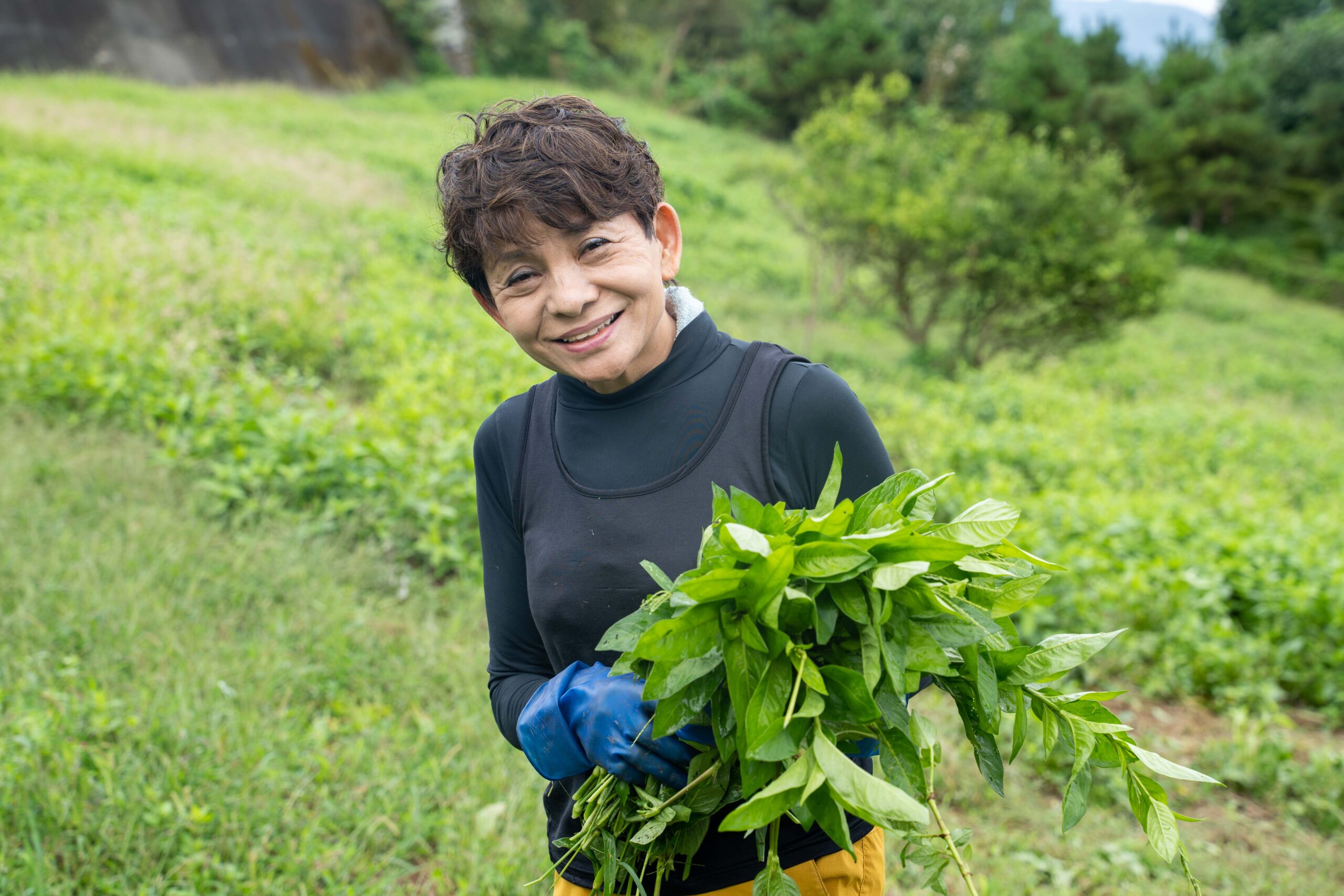 "Edible Indigo" produced by sloping land agriculture
Mrs.Kyoko Tochitani
(Tsurugi Town /Keka Revitalization Project)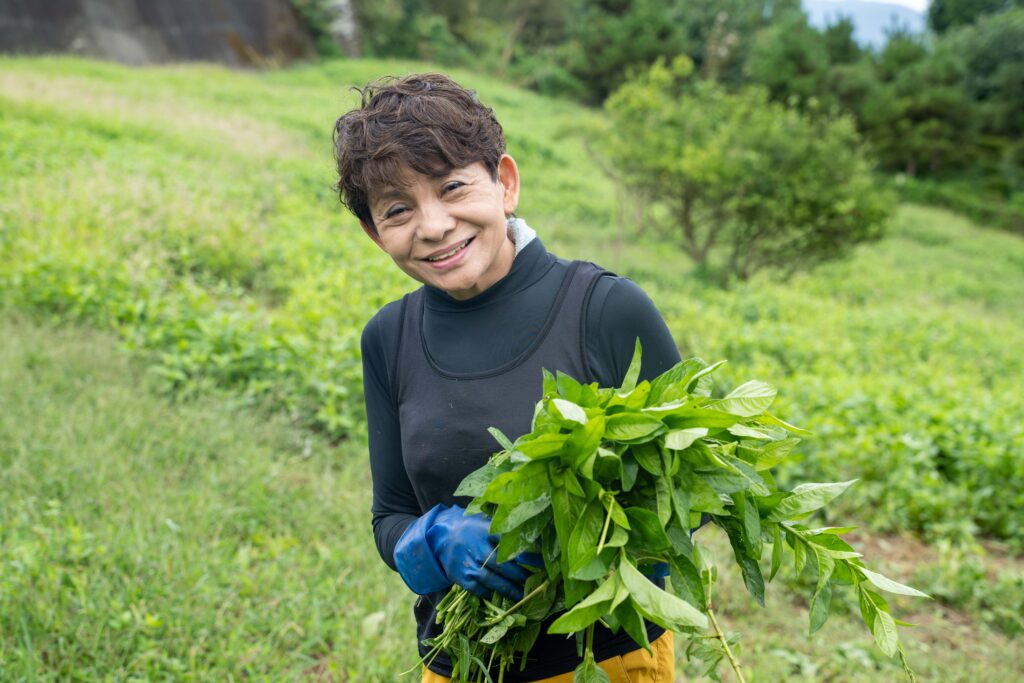 This is Mrs. Kyoko Tochitani who is the representative of the Keka revitalization project and started Indigo cultivation. She wanted to produce "Edible Indigo" in Keka district of Tsurugi town where Indigo cultivation used to be actively carried out.
Keka's Indigo is cultivated with traditional farming methods.
The fields of Tadeai are covered with thatch and fallen leaves.
No chemical fertilizers or pesticides are used.
"Keka's Aifun (Edible Indigo Powder)" is made from dried and powdered indigo leaves grown with great care.
Mrs. Tochitani produces and sells this product which is good for our bodies because she wants consumers to eat Indigo with no worries about its safety and health.
"Ai-Bancha" is a blend of Awa-Bancha and Indigo powder.
"Indigo Handa Tenobe Somen" mixed Indigo powder into the Somen is also popular.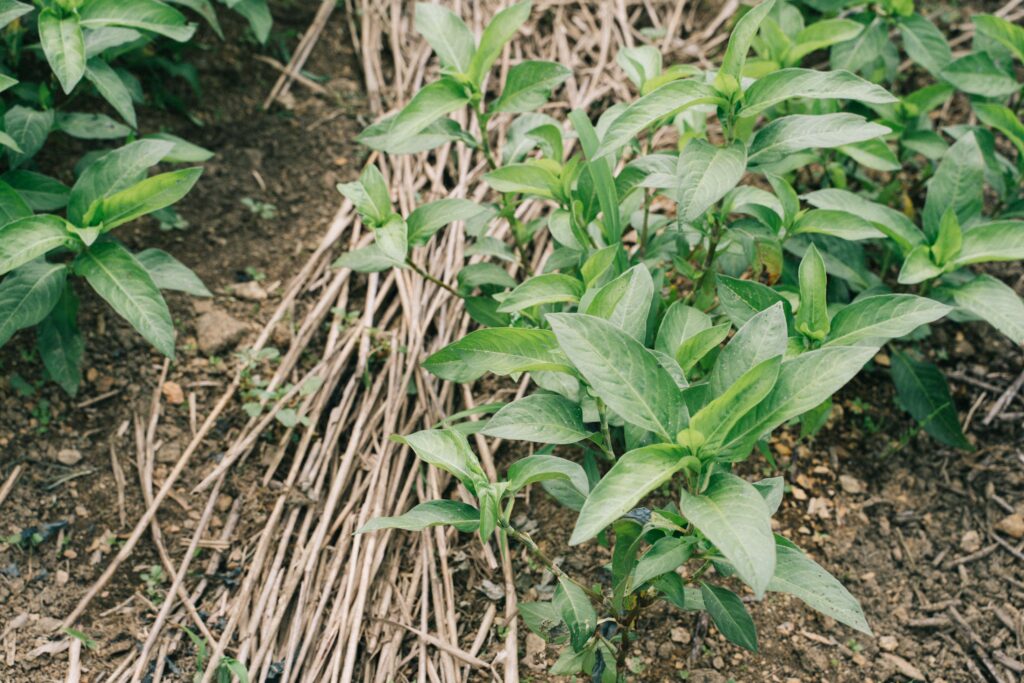 It can also be used for mixing Indigo powder into dumplings, pancakes, salad dressing, miso paste, and many other things.
Indigo has antioxidant properties and is said to be effective against diabetes and weight loss.
As a superfood, Indigo is now attracting attention through collaborations with a variety of ingredients.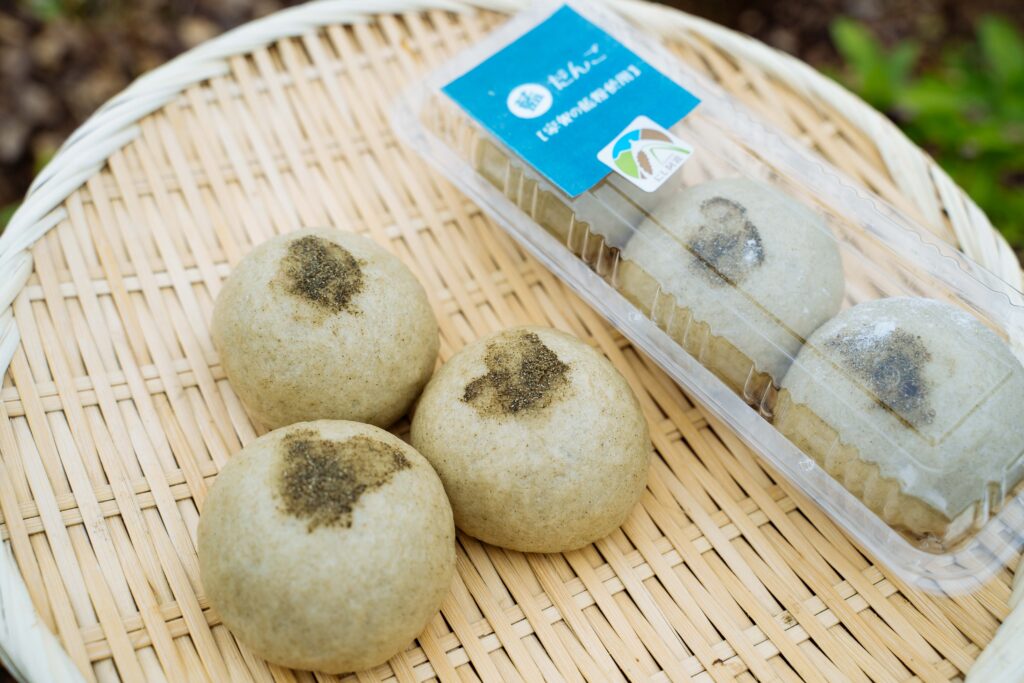 Mrs. Tochitani said, "I hope that the use of Indigo powder for cooking or mixing with tea will spread at home as well."