The Ark of Taste Registration Ceremony of Indigenous Millets in Higashi-Iya by Slow Food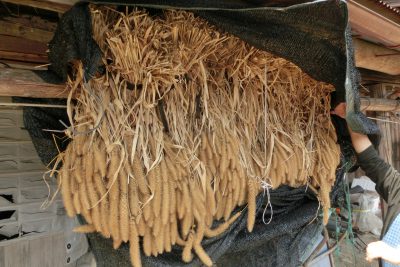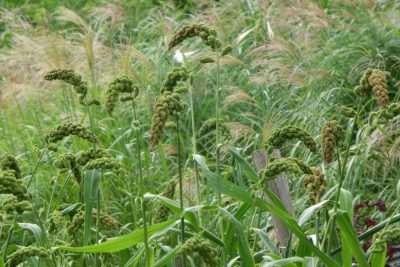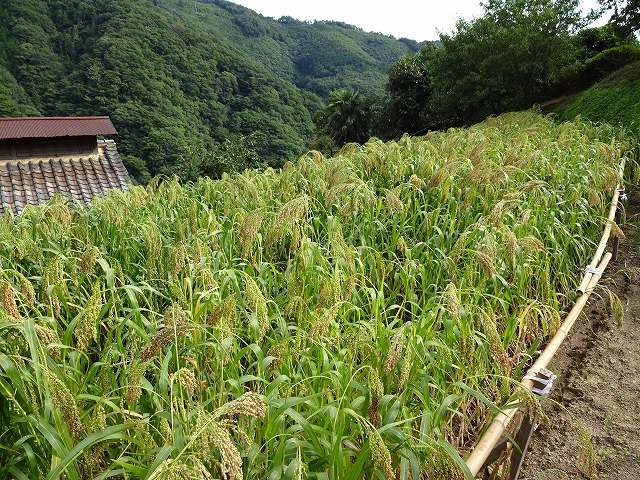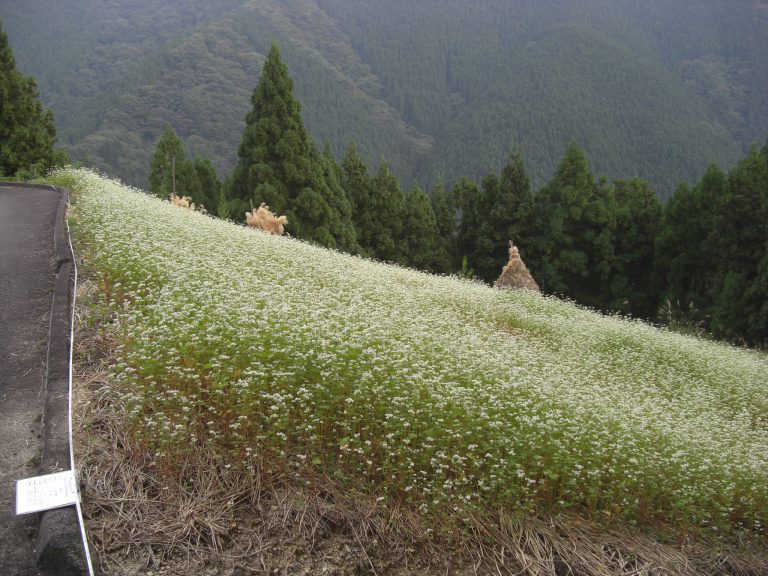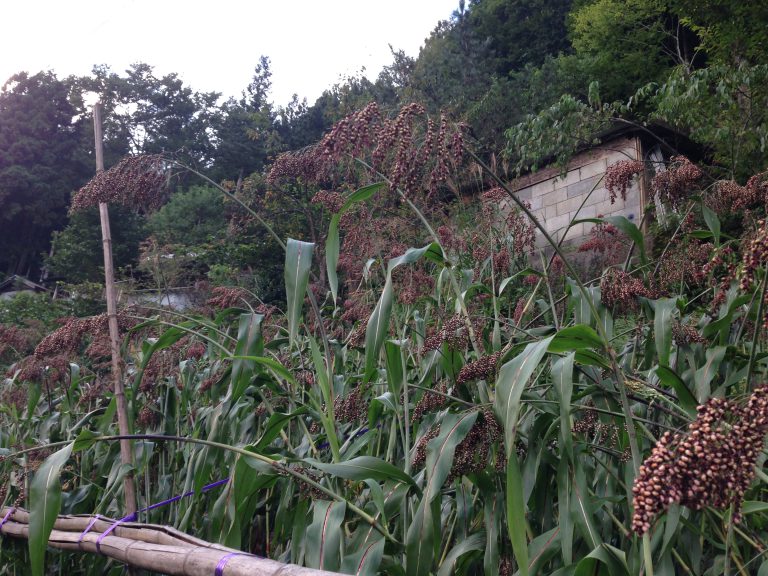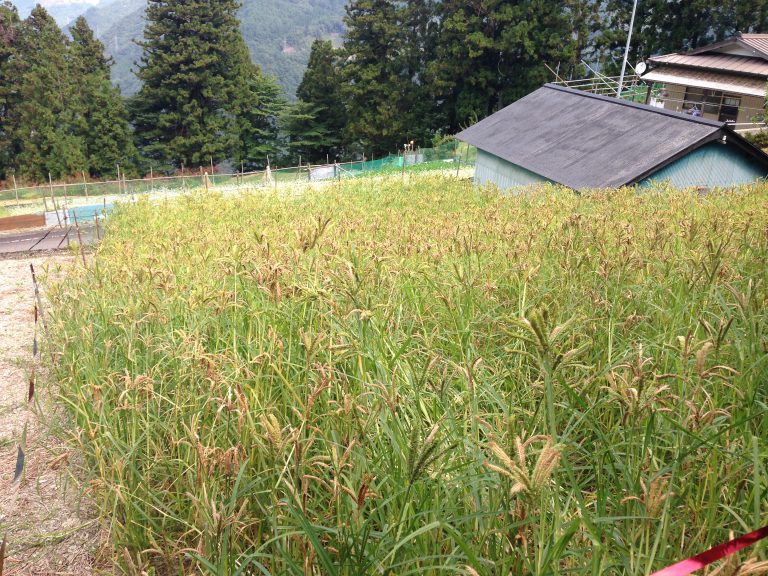 Prof. Naoki Naito of Tokushima University, Graduate School of Technology, Industrial and Social Science, promoted the registration of six indigenous millets, i.e., finger millet, Japanese millet, foxtail millet, common millet, sorghum, and buckwheat grown in Higashi-Iya. Prof. Naito is responsible for the conservation of the Nishi-Awa GIAHS site and the native millets of Higashi-Iya. He has collaborated with global and local actors such as Slow Food Nippon, Higashi-Iya Millet Producer Association in Miyoshi city, Ikeda High School, and related public administration to conserve indigenous millets . In 2020–2021, he conducted a project to conserve indigenous millets in collaboration with various sectors founded by the TOYOTA foundation.
Production of millets in the Nishi-Awa area declined sharply in the 20th century. However, small-scale farmers have continued production, and the practice of millet cultivation has been inherited as part of the food culture. We will continue to work closely with Slow Food Nippon and local producers to preserve our food culture. In this context, a ceremony for the registration of Ark of Taste will be held on November 22nd, 2021 at the Higashi-Iya General Branch office, Japan.